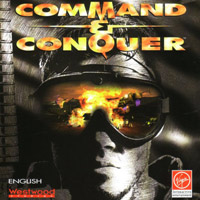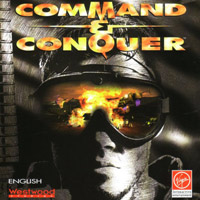 Command & Conquer (1995)
Command & Conquer (1995) is a legendary RTS, developed by an experienced American studio, Westwood – the people behind such classics as Eye of the Beholder, The Legend of Kyrandia or the worshiped Dune II.
Strategy | science fiction | RTS | war strategy | Xbox Game Pass | EA Play
Command & Conquer is another RTS game by Westwood Studios. It is a natural development and enrichment of what was shown in Dune II: The Building of a Dynasty. Compared to its predecessor, Command & Conquer introduces significantly better AI, thanks to which we may count on surprise attacks, organized patrols, and thoughtful enemy activity.
In the game, two powers fight each other: the terrorist organization called the Brotherhood of Nod and the GDI (Global Defense Initiative) which tries to defeat it. We may choose either side, both of which offers different units and equipment, as well as a unique campaign. The game also offers 40 minutes of film sequences between missions.
There are many different units to choose from, such as VTOL Orca fighter, Raptor Attack Cycles light vehicle, Air cushioned All Terrain Landing Craft or Mammoth heavy tanks. The basic resource is Tiberium gathered by heavily-armored but defenseless mining vehicles. The multiplayer mode allows two players to compete via modem or four players via LAN and the Internet.
Last updated on 18 February 2015
Game mode: single / multiplayer Multiplayer mode: Internet Player counter: 1 - 4
Media type: 2 CD
User score: 8 / 10 based on 535 votes.
Age restrictions Command & Conquer (1995): 12+
Command & Conquer (1995) System requirements
Recommended:
Pentium 90MHz
16MB RAM