S.T.A.L.K.E.R.: Shadow of Chernobyl - RadioPhobia 3 v.BETA 1.08 - Game mod - Download
The file RadioPhobia 3 v.BETA 1.08 is a modification for S.T.A.L.K.E.R.: Shadow of Chernobyl, a(n) action game. Download for free.
file typeGame mod
file size9338.6 MB
downloads10419
(last 7 days)29
last updateMonday, April 6, 2020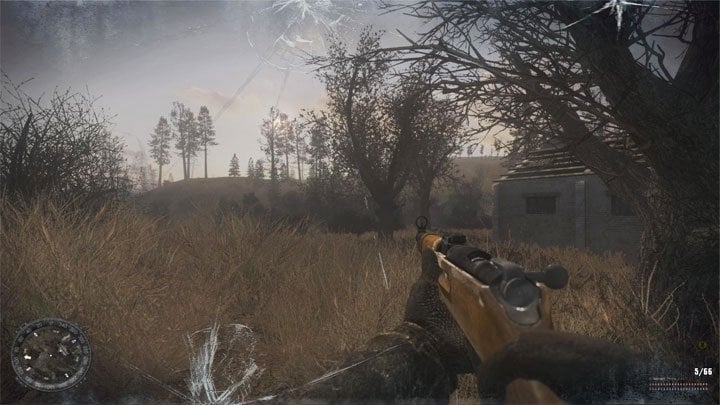 RadioPhobia is a mod for S.T.A.L.K.E.R.: Shadow of Chernobyl, created by SeeZ0.
Description:
RadioPhobia is a mod focusing mainly on combat realism and immersion. The main features are: a revamped arsenal of HQ weapons, graphical improvements and much more additional content. It's time to explore the Zone once again...
FEATURES:
Based on ZRP 1.07 R5 RC - tons of bugfixes and improved stability
Harder economy, ammo and supplies are scarce
Weapons with realistic ballistics
Revamped arsenal with 120+ weapons and variations
New suits and items
Blowouts with AF3 textures
REAL dynamic news from AMK with fixed grammar (stalkers will post about what they see and hear - both in offline and online mode, about the weather, upcoming blowouts etc.)
Medkits heal over time, using items hides your weapon and plays a sound
Build-style weapon bobbing and FOV switcher
Faction Wars - NPCs from all factions can wander and camp anywhere
Dynamic campfires (campfires go out when no NPCs are present)
Dynamic artifact spawning
Improved AI - NPCs can throw grenades, change outfits, pickup items from the ground, search bodies, heal wounded allies etc. Also NPCs will try to beat you up at the Bar if you steal their stuff.
Ukrainian voices with optional english subtitles and CC
Repair kits for armor and weapons
Sleeping on designated spots like in CoP (you can sleep on almost any bed, sofa, mattress etc. in the game)
Realistic sprint speed and prone
Optional developer tools/cheat mode - all item spawn menu, NPC spawn menu, time speedup, teleporter/quest skipper
Droppable backpack stashes
Nearly all textures and sounds replaced with HQ ones
AtmosFear and Absolute Nature included
ENB and shader support
Gasmask HUD that gets taken off when eating/drinking
HUD effects for low health, stamina etc.
NPC models ported for SoC from the Call of Chernobyl HD Models Addon
To install:
Extract to game's folder.
Last update: Monday, April 6, 2020
Genre: Action
File size: 9338.6 MB
see more
Popular files for S.T.A.L.K.E.R.: Shadow of Chernobyl