Battlefield 2142 - Project Remaster ReShade v.1 - Game mod - Download
The file Project Remaster ReShade v.1 is a modification for Battlefield 2142, a(n) action game. Download for free.
file typeGame mod
file size4.4 MB
downloads514
(last 7 days)3
last updateSunday, October 7, 2018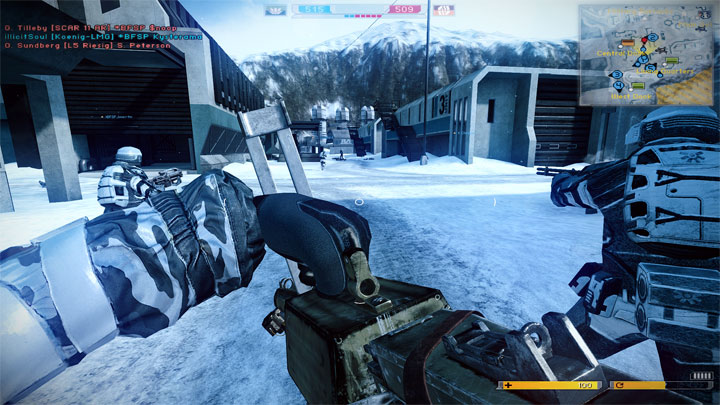 Project Remaster ReShade is a mod for Battlefield 2142, created by Sgt_Prof.
Description (in author's own words):
Reshade, based on PR (Project Reality) Graphic Enhancement Mod has been adapted to BF2142. It potentially might decrease performance so use it at your own risk. But it does a wonderful change in visuals :)
THis mod works best with Project Remaster.
Instructions:
Drop folder contents where your BF2142 exe is (d3d9.dll and other files must appear in the same folder where your BF2142 exe is). It will be applied to all the mods including vanilla 2142. Click Scroll Lock key to turn off/on. Remove files to uninstall.
Known bugs :
ReShade only works on windows 7 SP1 or newer operating systems !
ReShade doesn't work if your are using any other app with a overlay feature (Frap , MSI afterburner , ...) !
Also you can tweak the reshade to your liking :)
Credits :
crosire >> ReShade
LuciferHawk >> framework
CeeJay.dk >> SweetFX
Marty McFly >> MasterEffect
Last update: Sunday, October 7, 2018
Genre: Action
File size: 4.4 MB
Files for Battlefield 2142