Kingdom Come: Deliverance - Auto Third Person Riding v.1.9.2 - Game mod - Download
The file Auto Third Person Riding v.1.9.2 is a modification for Kingdom Come: Deliverance, a(n) rpg game. Download for free.
file typeGame mod
file size5 KB
last updateThursday, August 22, 2019
downloads2686
downloads (7 days)17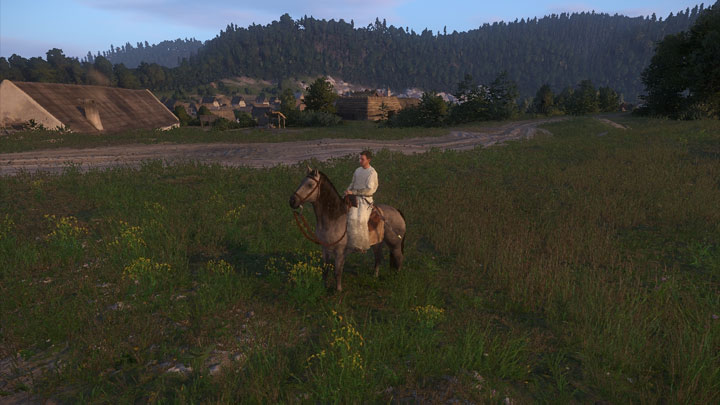 Auto Third Person Riding is a mod for Kingdom Come: Deliverance, created by Obelix1111.
Description (in authorís own words):
This mod is based on idea of Third Person Camera Mod from Fuse00. Thirdperson view on horse seems to be rather good playable, while thirdperson view on foot seems to have some issues. So I decided to make a mod that switches automatic to third person view when mounting a horse and switchs back automatic to FPV when dismounting a horse.
This should give a good playable mix between third and first person view gaming.
I think riding in third person view is much more fun to explore the landscape and ride through the nature.
Of course, If you are on horse and you get in a situation where you need/want to immediately switch back to FPV, like fighting or whatever, you can do it with F9.
Hotkeys
F9 First person view
F10 Third person view
Installation 1-3 Necessary 4 Optional
1) Goto folder KingdomComeDeliverance\Mods
Copy there folder AutoThirdPersonRiding including all subfolders
2) Goto folder KingdomComeDeliverance
- if there doesn't exist a file user.cfg: copy downloaded user.cfg to that folder
- if there already exists a file user.cfg: append all lines of downloaded user.cfg to this file
3) add to startup options:
+exec user.cfg -devmode
4) Optional
Do following if you want to get rid of small debug message "dbgcam:orbit entity" while in thirdperson mode:
Download patched WhGame.dll from mod download page
Make backup of KingdomComeDeliverance\Bin\Win64\WHGame.dll
Copy there downloaded WhGame.dll
Only for STEAM and Kingdome Come 1.7.1!
Issues
In thirdperson mode there is a small debug message "dbgcam:orbit entity" on the left top corner (see first screenshot). If you want get rid of it see install option 4).
Compatibility
Should be compatible to all versions.
If you use install option 4) only compatible to Kingdom Come 1.7.1 STEAM
Credits
Fuse00 for discovering third person mode
Last update: Thursday, August 22, 2019
Genre: RPG
File size: 5 KB
see more
Popular files for Kingdom Come: Deliverance