Max Payne 2: The Fall Of Max Payne - Payne Effects 3.2 - Game mod - Download
The file Payne Effects 3.2 is a modification for Max Payne 2: The Fall Of Max Payne, a(n) action game. Download for free.
file typeGame mod
file size798.4 MB
last updateSunday, January 6, 2019
downloads352
downloads (7 days)21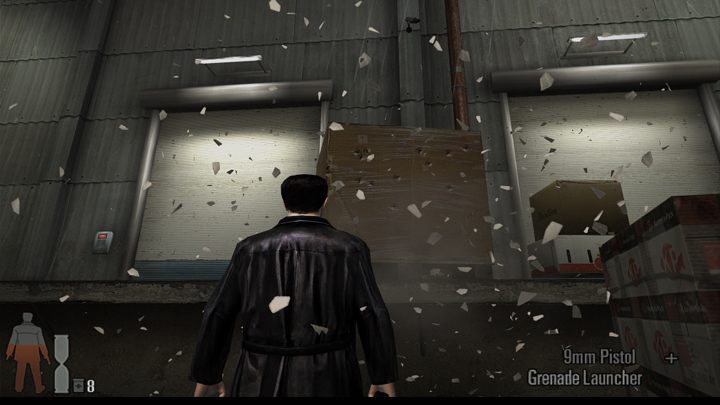 Payne Effects is a mod for Max Payne 2: The Fall Of Max Payne, created by The_Silver.
Description (in authorís own words):
The purpose of the mod is always to make Max Payne 2 more realistic and tactical, but at the same time
to give a dramatic and cinematographic feel to the shootouts.
Everything is created to improve the original feel of the game without loosing the Max Payne signature.
Here are a few USEFUL TIPS before playing, READ THEM please:
* To play this mod properly be sure that you have a pretty decent pc (and highest settings)
* Disarm an enemy to heal yourself a bit (the closer you are the more you heal)
* Jump when shooting to perform the Slide moves (only forward have slowmotion)
* Tap the Crouch key or perform a Slide move to a wall to enter the Cover stance
* Shoot when jumping to perform a Flying slide Kick (can knock down enemies)
* Perform a Knife kill to gain the "Eagle Eye" secondary weapon (the old "Action")
* To perform the "Eagle Eye" move simply keep the secondary shoot key pressed
* Don't use bullettime when performing the "Eagle Eye" move to avoid boring slowdowns
* You have to do nothing to enter Rage mode, simply shoot while in deep bt
* In Rage mode you have infinite ammo, if you reload anyway you get a "Rage Music"
To install just extract into gameís folder and launch the mod through gameís menu..
Report problems with download to support@gamepressure.com
see more
Popular files for Max Payne 2: The Fall Of Max Payne