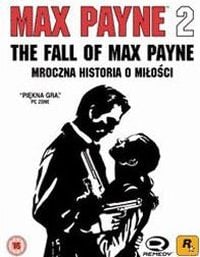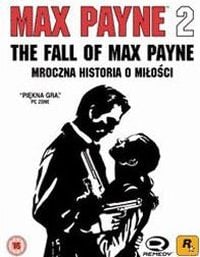 Max Payne 2: The Fall Of Max Payne
A continuation of the extremely successful action game from 2001. Max Payne 2: The Fall of Max Payne is once again developed by the Finnish developer Remedy Entertainment with the help from the publisher Take-Two Interactive.
Max Payne 2: The Fall of Max Payne for PC, PS2 and XBX is a sequel to the brilliant action game from 2001, which told a dramatic story of a cop – Max Payne – fighting a criminal organisation responsible for spreading a new and dangerous drug called Valkyra.
Plot
The action takes place in New York, one year after events from the first part. The player will meet characters from the first Max Payne who managed to survive. Max is back in NYPD and for a short time his life seemed to be on the right track. Unfortunately, demons of his past resurfaced in the form of criminals ready to kill him, along with Mona – a mysterious assassin known from the first part, with whom Max falls in love (she reciprocates the feeling, as it turns out later). Matters become more complex when Max, confused with doubts and feelings for Mona, murders her.
The plot is constructed in a way that resembles criminal films from 40s (film noir) which feature one "good" hero, a woman (the femme fatale), a love story, and a detective investigation filled with shockers and twists. The plot in Max Payne 2: The Fall of Max Payne is three times bigger than that in the firsts part, but there is a similar number of playing hours. The story is more immersive and meaningful – the developers did not want to bore players and created a game that will keep you at the edge your seat from the beginning till the end. What is more, in first Max Payne there was a sharp distinction between the story and the action – the player could completely omit cut-scenes and still finish the game. This time everything is nicely combined. Naturally, even though there were some conceptual changes, this is still a production for adults only, which visualises scenes filled with violence, murders, etc.
Mechanics
The protagonist received new fighting skills. Now, apart from shooting different types of guns, he can use them in melee combat if he runs out of bullets. There is also, of course, Bullet Time at its best. To make it as good as possible, the creators implemented an excellent physics engine – Havok 2. Flying bullets, shells coming out of guns, bits of the environment scattering around – all of this looks really impressively (almost like in Matrix) and voices in slow motion give spectacular effect. Also, Max has now a few more moves he can use in Bullet Time – e.g. he can dodge bullets in a Matrix-like movement; just by balancing his body while standing in one spot (in the first instalment you would have to jump).
Technical aspects
The developers made sure the game looks and sounds amazing. It utilises a new graphic engine – locations and models of characters are incredibly detailed. Also, real actors were hired – the first part of the game used faces of Remedy employees, their families, and friends. The collision system is also improved, so Max will no longer penetrate through walls while jumping.
Game mode: single player
Media type: 2 CD
User score: 8,7 / 10 based on 6169 votes.
PEGI rating Max Payne 2: The Fall Of Max Payne
Max Payne 2: The Fall Of Max Payne System requirements
Recommended:
Pentium 4 1.7 GHz
512 MB RAM
64 MB graphic card
1.5 GB HDD