Hexen: Beyond Heretic - Legend : Farewell Edition v.8.33 - Game mod - Download
The file Legend : Farewell Edition v.8.33 is a modification for Hexen: Beyond Heretic, a(n) action game. Download for free.
file typeGame mod
file size7.5 MB
downloads639
(last 7 days)50
last updateThursday, February 28, 2019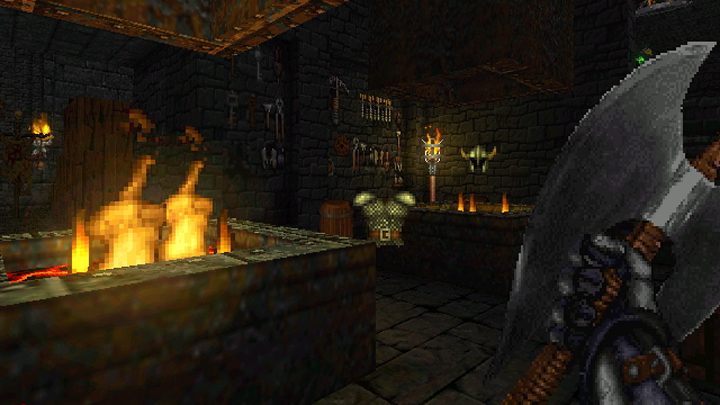 Legend : Farewell Edition is a mod for Hexen: Beyond Heretic, created by Hexen Mage Tower.
Description:
LEGEND: Farewell Edition is a an upgrade-remake of Hexen, the ultimate and the most ambitious tribute ever made to this timeless game. This mod encompasses everything i have ever wanted the original Hexen to be. But it also pays homage to some other great titles of the past: Blades of Vengeance, Witchaven, Heretic, Hexen: Deathkings, Doom, Hexen-2, Heretic-2, Blade of Darkness and Golden Axe.
Farewell Edition 8.33 is the final and the last iteration of the mod; it is both very different and vastly superior to any other version of Legend.
Featuring extended levels with new custom-made sections, spanning over twice the playtime of the original campaign. Additional keys, new visual / gameplay effects and mechanics, new and modified monsters, new kick-ass weapons, dark gothic design, plentiful aesthetic enhancements and tons of old-school-style secrets.
And let's not forget that Farewell Edition 8.33 has 6 (yes, six!) characters allowing you to crush Korax using anything from magic staves to a demonic rocket launcher. Three characters are included in Legend FW-ED as is, and 3 others are available via expansion mods (DLCs). Visit the website to learn more.
For installation instructions consult the included documentation:
Last update: Thursday, February 28, 2019
Genre: Action
File size: 7.5 MB
see more
Popular files for Hexen: Beyond Heretic