S.T.A.L.K.E.R.: Shadow of Chernobyl - XpressTuning's Remaster Edition v.13042019 - Game mod - Download
The file XpressTuning's Remaster Edition v.13042019 is a modification for S.T.A.L.K.E.R.: Shadow of Chernobyl, a(n) action game. Download for free.
file typeGame mod
file size1970.4 MB
last updateMonday, May 6, 2019
downloads521
downloads (7 days)34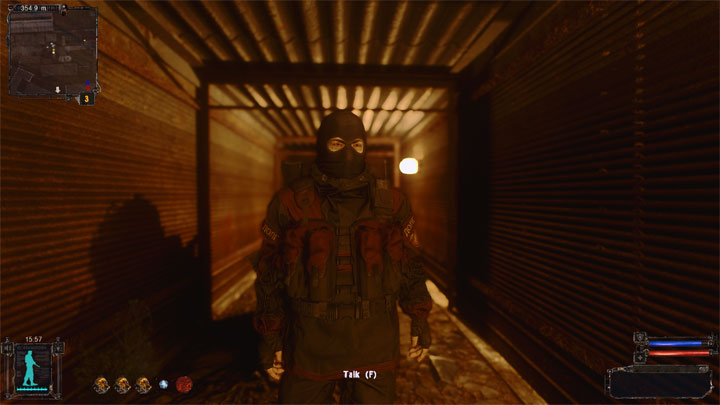 XpressTuning's Remaster Edition is a mod for S.T.A.L.K.E.R. Shadow of Chernobyl, created by xpresstuning..
Description (in authorís own words):
Credit goes to all the creators out there who made these mods -
Zone Reclamation Project - Bugfixes
Original Weapons Renewal 3 for SOC - better weapon textures/animations
Photo Realistic Zone 2.1 - HD textures for environments/creatures
Shadow of Chernobyl HD Models Addon - MUCH higher polygon models for humans.
Aditional mods used - custom ENB settings.
What i did was take all the mods listed above and merge them together into one tightly knit package that's flawless in its stability and easy to add (drag 'n drop).
Purpose of this package
The purpose of this package is a desire to share with the community what i think is a fantastic way to experience the game - it's purely vanilla, but with vastly improved graphics. This is practically a complete remaster of the game's visuals.
Preparation before adding the mod
After installing Shadow of Chernobyl (preferably from GOG.com), run the game at least once. Before adding anything, you need to start the game at least once after installing it. Make sure that the render is set to Full Dynamic Lightning. If you see it at "Static Lightning", change it to "Full Dynamic Lightning". Save and exit. Enter the game again just to make sure it's set to "Full Dynamic Lightning". Once you're sure, exit.
There's a file called "fsgame.ltx" in the main game directory. Open it with notepad, make sure that the game_data line is set to 'true', for example:
$game_data$ = true| true| $fs_root$| gamedata\
In case of issues, and only in case of issues (meaning they're not requirements, but potential solutions), keep in mind:
You should either drag and drop or copy and paste the contents of the tuning folder into the game's main directory and replace everything (if it requires it).
It should be done on a fresh install; This package is bound to conflict with other mods.
Make sure that the render is set to "Full Dynamic Lightning" before applying the package.
Make sure that the in-game Anti-aliasing (AA) is turned OFF (Options > Video > Advanced) by moving the slider all the way to the left.
For Windows 10 users: Disable Game Mode, Install DirectX9. Make sure you have the latest Visual C++ and .NET Framework installed.
The Steam version may not function properly with this package. I've only thoroughly tested the GOG.com version.
If you're experiencing crashes after applying the full package on the GOG version, you can go to Settings.exe in the main install directory and "Save and Launch" the game from there.
How to install
Extract the zip file.
Simply copy - paste the contents of the "XpressTuning" folder into the main game directory folder.
The absolute best way to experience the game.
Recommended difficulty: Master. This is the most balanced difficulty level, and the way the game was designed to be played. Lowering the difficulty level results in weapons being far less accurate and doing less damage, which isn't good because that applies for both you and the enemies; as well as making AI less intelligent. Makes the game much more frustrating because it's not fun dumping a boat load of ammo. "Master" difficulty is what the game is meant to be played in.
Turn off the crosshair. In the Options menu, select the "Game" tab and make sure that "Show Crosshair" and "Dynamic Crosshair" are disabled. They're ugly and big, plain and simple, it's much better to have them off rather than clutter the screen.
Report problems with download to support@gamepressure.com
see more
Popular files for S.T.A.L.K.E.R.: Shadow of Chernobyl