S.T.A.L.K.E.R.: Shadow of Chernobyl - The Zombie Zone v.3.0 - Game mod - Download
The file The Zombie Zone v.3.0 is a modification for S.T.A.L.K.E.R.: Shadow of Chernobyl, a(n) action game. Download for free.
file typeGame mod
file size44.8 MB
last updateMonday, May 6, 2019
downloads310
downloads (7 days)12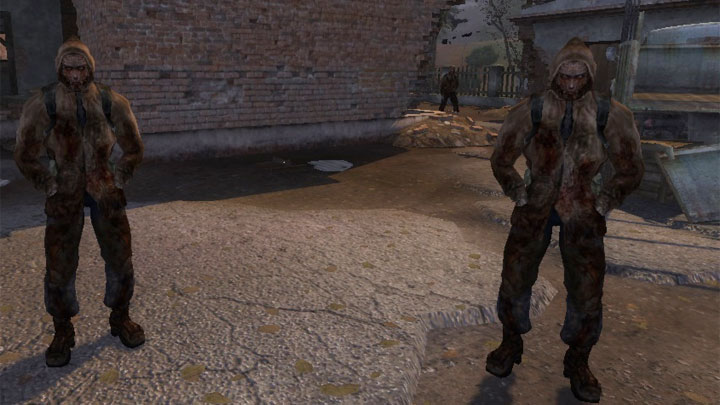 The Zombie Zone is a mod for S.T.A.L.K.E.R. Shadow of Chernobyl, created by The Zombie Zone Team.
Description (in authors' own words):
S .T.A.L.K.E.R. - The Zombie Zone is a medium reconversion mod and have the objective of make Stalker a Zombie Survival game,adding a new story,new gameplay and a new atmospheric ambient,with The Zombie Zone mod,all character and NPCs now are zombies.
history
In other place of the zone,a stalker called Nikolai,are working with Ecologists to investigate the rumor's of a contagious virus derived of Zombied stalkers,this virus can affect humans and make this a Zombie.
The time pass and Nikolai is preparing a incursion in the Cordon,the place with most highly zombie concentration,but a horde of zombies attack the Nikolai's team and many members die an other as dispersed and escape,but Nikolai is wounded,after this a Unknown Stalker save the life of Nikolai,and go to Sidorovich to tell this.
Mod offers an installer.
Report problems with download to support@gamepressure.com
see more
Popular files for S.T.A.L.K.E.R.: Shadow of Chernobyl