No Man's Sky - Long Range Freighters v.2.3 - Game mod - Download
The file Long Range Freighters v.2.3 is a modification for No Man's Sky, a(n) action game. Download for free.
file typeGame mod
file size17.7 KB
last updateTuesday, January 14, 2020
downloads85
downloads (7 days)6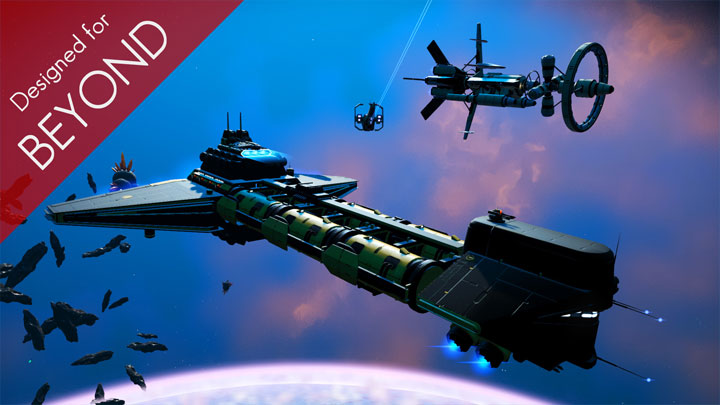 Long Range Freighters is a mod for No Manís Sky, created by Lo2k.
Description:
Improves Freighter hyperdrive ranges
Why using Freighters warp capability when your finely tuned ship can warp further away ?
This mod makes freighter valuable again by increasing warp range of each freighter drives 10 times.
Which means even the most basic freighter has a range of 1000 LY, making them the number one choice for long range warping as only fully upgraded ships can exceed that range.
And with time and all the warp drive updates, freighters warp range can reach 15000 LY, making them the powerful travel machines they shoud be, and making warp jump with ships a commodity to warp between close systems only, like for a quick mission in a system nearby your actual one.
This mod makes freighters great again but even as powerful as this mod makes them, they are very far from being able to travel to the center of the galaxy in a blink, so don't worry, you still have a long way to go there :)
For installation instructions consult the included readme file.