Oninaki - ONINAKI DualShock 4 Button Prompts v.1.0.0 (25082019) - Game mod - Download
The file ONINAKI DualShock 4 Button Prompts v.1.0.0 (25082019) is a modification for Oninaki, a(n) rpg game. Download for free.
file typeGame mod
file size120 KB
last updateSunday, January 26, 2020
downloads126
downloads (7 days)1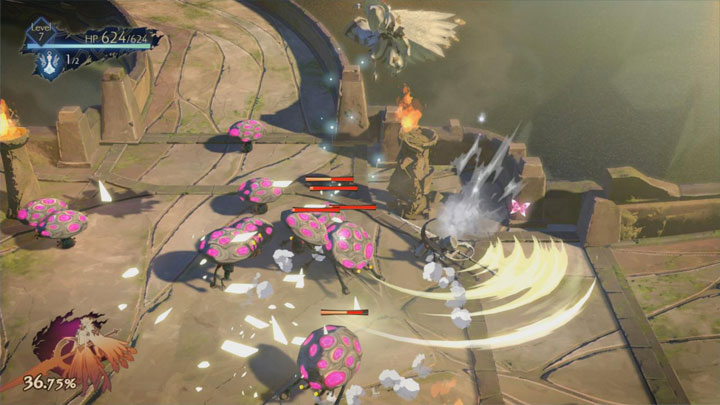 ONINAKI DualShock 4 Button Prompts is a mod for Oninaki, created by Phi Zero.
Description:
This will change pad icons in the game to Dual Shock 4 Ones.
Instructions:
stalling the mod
After downloading the zip file, extract it in your ONINAKI folder.
Example C:\Program Files (x86)\Steam\steamapps\common\ONINAKI
Make sure all files are extracted in that same folder, including buttonprompts_pc
Simply double click _install_prompts.bat
Done!
If you don't trust batch files or just want to do it manually:
Simply move the buttonprompts_pc file over to
-> ONINAKI\ONINAKI_Data\StreamingAssets\STEAM\ui\platform\pc
Uninstalling the mod
Just double-click _uninstall_prompts.bat or just rename the original file back if you did it manually.
OPTIONAL: Changing Touchpad button and fixing L2/R2
On PS4, the pause button (among other uses) is touchpad. However, the default controller config has this mapped to Share.
If you do not care about this, you're done. If you'd like to change this, read on.
Please note that if you do not change this, in game the share button will show the touchpad icon!
Connect controller and turn it on.
Right-click on ONINAKI in your Steam library and select Edit Steam Controller Configuration
Click on Browse Configs -> Community -> Select Gamepad With Touchpad Control
Apply config, done.
Alternatively, copy paste this in your browser:
steam://controllerconfig/987720/1842523119
To fix the L2/R2 buttons not working, while running simply disable and then enable Playstation Configuration Support in:
Steam Settings -> Controller -> General Controller Settings