Diablo II - NTQV3 – Diablo 2 Stasher 3 v.1.0.191020 - Game mod - Download
The file NTQV3 – Diablo 2 Stasher 3 v.1.0.191020 is a modification for Diablo II, a(n) rpg game. Download for free.
file typeGame mod
file size8.6 MB
last updateSunday, November 3, 2019
downloads638
downloads (7 days)44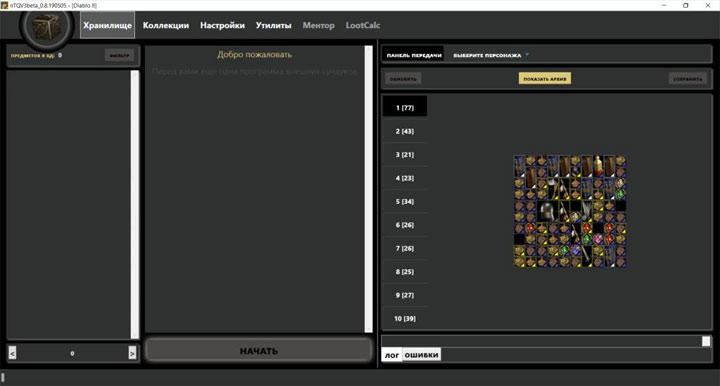 NTQV3 – Diablo 2 Stasher is a tool for Diablo 2, created by ftaru17.
Description:
another stasher for Diablo 2 (also Works with Grim Dawn and Titan Quest)
with db-based "store&search;" also: + has functions for extract all game archives + can expand TQ transfer-page size + has collection tables for epic, legendary items & sets + may work with remote ntqv-DB + has multi-language localization (in-stock russian, english & japanese(partly, from negix2)) + may automatically collect items from the transfer-stash & all character's vaults + has functions for import items from TQVault & GDStash + backups transfer-stash, ntqv-DB and characters before every change + review-mode for transer-stash backups + MENTOR shows activated devotion shrines, found one-shot chests and completed quests for the selected character + MENTOR can load GrimTools' builds and show items that are already collected in the ntqv-DB - my english -)
Instructions:
requires .net framework 4.6.1+
thera is binaries only. so...
extract it and launch nTQV.exe
Files for Diablo II