Amnesia: The Dark Descent - The agony of (in)sanity v.2.1 - Game mod - Download
The file The agony of (in)sanity v.2.1 is a modification for Amnesia: The Dark Descent, a(n) adventure game. Download for free.
file typeGame mod
file size109.2 MB
last updateMonday, March 16, 2020
downloads80
downloads (7 days)0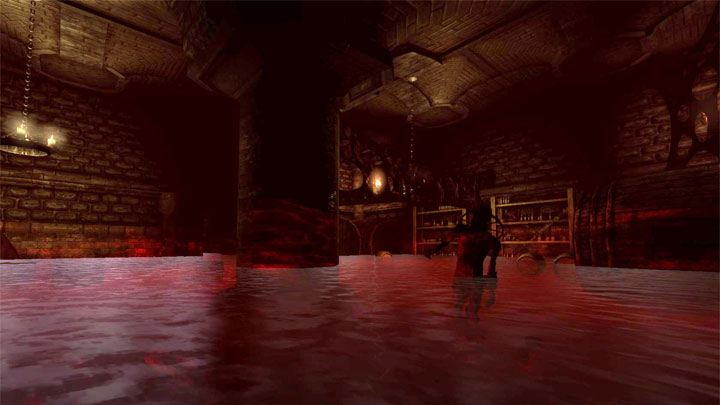 The agony of (in)sanity to is a mod for Amnesia: The Dark Descent, created by rakakak.
Description:
A new singleplayer adventure:
STORY:
It's a sad thing, the death of a loved one. On the evening of his mother's passing, a courier delivered a letter to Damion. It was his inheritance. As he read the letter, he was shocked to find that he had inherited his great grandfather's estate. An entire prussian castle, far out in the country. He struggled to understand why his mother had chosen for him..., which struggled through life when THEY were entitled to an entire castle. He suspended the thought.
As Damion arrived at his new estate, he was overjoyed. He could not possibly believe that after such a poor life, feeding on scraps of bread, sleeping in rags, living in a hovel of a house, he would be able to live like a lord! But it was getting late. Perhaps it was his cheer which countered the sense of dread which usually plagued those who entered this forlorn castle. It was getting too dark for him to navigate the halls, and so he took up residence in the nearest bed he could find and drifted off to sleep.
Damion had never had trouble sleeping before. He did not stir easy, and yet he was afflicted by nightmares, creatures of death haunted him, and he could not escape their cold grasp. Suddenly, he was awoken by a scream. It was the kind of sound that caused him to wonder whether it had come from his nightmare or reality, and yet he was almost sure that it came from the depths of the castle.
In a sort of trance Damion stumbled down steps which seemed vaguely familiar, into a cold, damp cellar. In the darkness, he was able to make out a shelf, which sat in an awkward position in the middle of the room. Only as he approached it did he realize that there had been a room behind it. He had to go inside, it pulled him in. A sort of squish sounded from his rear, and he turned quickly around to find that a strange fleshy mass had sealed him in. It was too late to turn back. He had to move forward. The insanity had begun.
Instructions:
Extract to"...Amnesia - The Dark Descent\redist\custom_stories".
This mod requires Justine.
see more
Popular files for Amnesia: The Dark Descent