Amnesia Video Game Series
Video Games Encyclopedia by Gamepressure.com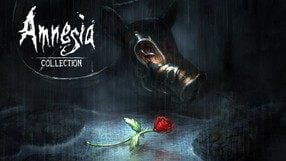 Amnesia: Collection
Adventure 22 November 2016
Set of two survival horror games, Amnesia: The Dark Descent and Amnesia: A Machine for Pigs. While originally the titles were PC exclusives, Amnesia: Collection has been released only for PlayStation 4 console. First of those games is set in a grim castle, with players controlling Daniel, an amnesiac who must find and defeat the mad owner of the building. Its add-on, Justine, puts us in a role of a woman who is part of a psychological experiment. Lastly, Amnesia: A Machine for Pigs follows the story of a businessman Oswald Mandus, who contracted an exotic illness. After he wakes from a long sleep, he finds out that his mansion is abandoned, and he starts looking for his children. Both productions are first-person adventure and survival horror games, in which our characters canít use weapons, and in face of enemies, their only hope of avoiding death is to run and hide. As we explore dark locations, we must solve many puzzles and manage the sanity of our character, which drops down as we witness more and more terrifying events.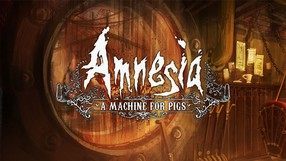 Amnesia: A Machine for Pigs
Adventure 10 September 2013
A second entry in the adventure horror game series Amnesia. It has been created by the dev team at The Chinese Room and supervised by Frictional Games studio (creators of the original Amnesia: The Dark Descent). The Story of Amnesia: A Machine for Pigs focuses on the eponymous device; set in 1899, it puts players in the role of Oswald Mandus, a businessman who fell in a coma for a few months and lost his memories due to mysterious illness. When he wakes up, he discovers that the rest of occupants had disappeared, and a strange machine noise can be heard from below. We experience the game from an FPP view, which creates a feeling of true fear in conjunction with engrossing story and climatic audiovisuals.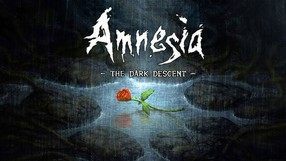 Amnesia: The Dark Descent
Adventure 08 September 2010
A dark action adventure game designed as survival horror, developed by the team at Frictional Games studio Ė creators of the enthusiastically received Penumbra series. In the game we play the part of a man who voluntarily lost his memory. He wanders through the corridors of a huge castle not remembering exactly what happened, but he is certain that his life is in great danger. By exploring the chateau and solving subsequent puzzles our protagonist reveals consecutive terrible facts of his own past, finding answers to a number of questions bothering him. The authors offered unusual game mechanics, resigning entirely from fighting skills. In return, during the game we have to take care of the protagonistís mental health, avoiding darkness and escaping from various terrifying creatures. Our main weapons are matches, oil lamps and other sources of light. The [roduction features dark atmosphere, reminiscent of works of H. P. Lovecraft.