DiRT 3 - DiRT 3 Care Package v.1.0 - Game mod - Download
The file DiRT 3 Care Package v.1.0 is a modification for DiRT 3, a(n) racing game. Download for free.
file typeGame mod
file size3.1 MB
last updateTuesday, June 23, 2020
downloads37
downloads (7 days)15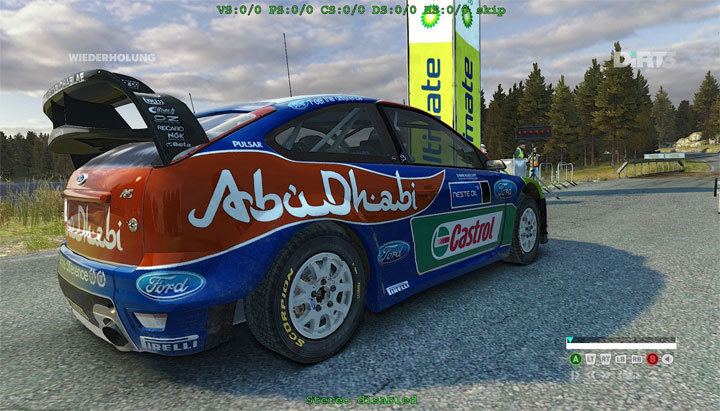 DiRT 3 Care Package is a mod for†DiRT 3, created by†thrive4.
Description (in authorís own words):
Dirt 3 just one word - gymkhana - love it or hate it this is pretty much dirt 3's defining aspect. Nice idea but really challenges your skills once you switch to cockpit view, no joke.
Most of the post processing and effects in the game are modified by altering the existing effects.xml and some other existing gamefiles. The sweetfx tone map reduces the rather heavy darkening and a 'poor mans form of tessellation' gives the assets (characters, environment, etc) a bit of relief.
An optional 'hardware_settings_config.xml' contained in the folder 'dirt 3 optional' allows for some extra visual tweaks.
To install:
The following folders in this package contain files that will overwrite the existing gamefiles (best to make a backup of the original files first)
effects
postprocess
tracks
Copy the contents of the zip file to the install folder of dirt 3, the folder which contains dirt3_game.exe with exception of the folder(s):
dirt 3 optional
dirt 3 original files (use to restore game files, just in case)
Files for DiRT 3