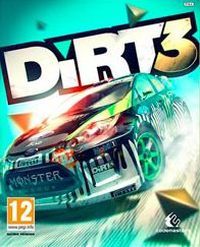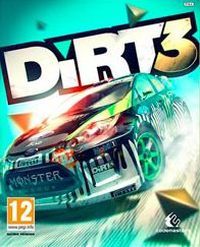 DiRT 3
Colin McRae: DiRT 3
The third full-fledged installment belonging to the incredibly popular racing-themed franchise developed by Codemasters. The DiRT subseries has cultivated traditions initiated in the late 1990s by the Colin McRae Rally series.
Colin McRae DiRT 3 for PC, PSP and etc. is another installment in a series of racing games bearing the name of a deceased Scottish rally driver. Contrary to the second installment of the subseries (a youthful atmosphere of extreme sports and an emphasis placed on off-road competition), DiRT 3 returns to rallying in the classic form.
Mechanics
The game makes use of the World Rally Championship licenses, which is an event organized by the FIA. Thus many references to real-life elements were included here, such as rally teams, locations, as well as history of the WRC. Still, the player can take part in extreme off-road races that prevailed in the predecessing game.
Colin McRae DiRT 3 for PC, PSP and etc. offers over 100 routes, 38 of which are typical rally stages that are over twice as numerous as in DiRT 2. In the third installment, the player races on street tracks in the US (also, special arenas popularized by the X Games competitions), rubble roads in Finland, as well as in Norway, where the roads are covered with snow. Apart from that, the player is taken to the magnificent Monte Carlo, but also visits Kenya, Africa. As a result, completing all the in-game races and taking part in every tournament included will take twice as much time as the main component in the previous installment did.
DiRT 3 features dozens of different vehicles, including rally cars that were produced and popular in different time periods, as well as such off-road machines as buggies or pickups. Within the first group, the player will find cars such as Audi Quattro S1, Ford RS200 or Metro 6R4. Different classics were included as well, such as Mini Cooper S, Lancia Stratos, Peugeot 205, Toyota Celica, Lancia Delta Integrale or 555 Subaru Impreza, which is a car Colin McRae drove himself on different rubble roads. Also, rally cars packed with electronics were also featured-in, such as Peugeot 207 S2000, Citroen C4, Ford Focus or Ford Fiesta, which has 650 horsepower.
Furthermore, DiRT 3 allows the player to take part in special competitions, because the creators had obtained the X Games licenses. Here, the player will find the so-called Gymkhana contests that can be considered a form of vehicular ballet. Taking part in this kind of competition requires the player to reach the end of the route as quickly as possible, but maintaing "the performance" showy enough is equally important. For instance, the player will have to spin their car around a post, drift through incredibly sharp turns, or make it under a truck trailer. Also, an open arena named the Compound was included in the game - it is a significantly extended version of the Battersea Power Station, which is a location that appeared in DiRT 2. The area is filled with challenges and side missions, resembling a skatepark with many obstacles.
Colin McRae DiRT 3 for PC, PSP and etc. gives an opportunity to compete against others in the multiplayer mode. What is more, the game is highly integrated with social network services. Thus the players are capable of sharing their results with others, as well as exchanging videos featuring their best runs.
Last updated on 18 February 2011
Game mode: single / multiplayer Multiplayer mode: Internet
Media type: 1 DVD
User score: 8,3 / 10 based on 2562 votes.
Pre-release expectations: 9.1 / 10 based on 1852 votes.
PEGI rating DiRT 3
DiRT 3 System requirements
Recommended:
Intel Core i7 2
66 GHz
3 GB RAM
graphic card 1 GB
15 GB HDD
Windows XP/Vista/7