Myth II: Soulblighter - Blue & Grey v.2 - Game mod - Download
The file Blue & Grey v.2 is a modification for Myth II: Soulblighter, a(n) strategy game. Download for free.
file typeGame mod
file size37.5 MB
last updateTuesday, September 15, 2020
downloads16
downloads (7 days)9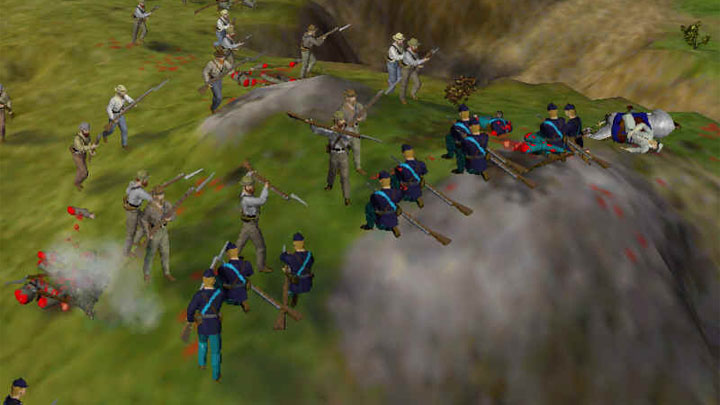 Blue & Grey is a mod for Myth II: Soulblighter, created by Project Magma.
Description:
This project started from wondering what would happen if various features could be combined from 1861 Civil War and Thoran's Civil War Between States plugins. After much deliberation and obtaining permission from the authors of those fine plugins, Blue & Grey was born. Development has taken well over a year involving countless betas, in-depth research, use of new features offered by Myth II v1.4 and modelling of many new units. The final result is a plugin that has the authentic feel of 1860s warfare while providing real depth of gameplay and many tactics for skilled players to master.
Instructions:
First install Project Magma.
Download Blue & Grey, extract into "plugins" folder.
Last update: Tuesday, September 15, 2020
Genre: Strategy
File size: 37.5 MB
Files for Myth II: Soulblighter