Little Big Adventure: Enhanced Edition - LbaWin v.0.8.1 - Game mod - Download
The file LbaWin v.0.8.1 is a modification for Little Big Adventure: Enhanced Edition, a(n) adventure game. Download for free.
file typeGame mod
file size445 KB
last updateWednesday, September 16, 2020
downloads15
downloads (7 days)9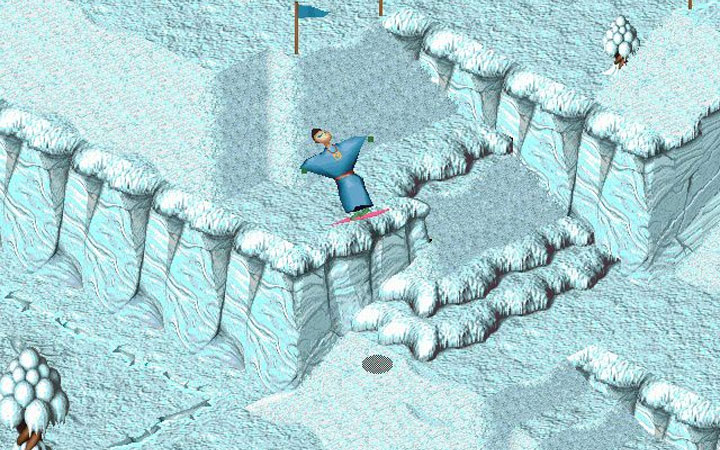 LbaWin  is a mod for Little Big Adventure (also known as Relentless: Twinsen's Adventure) , created by Sébastien Viannay
Description:
The MS Windows port of LBA1. This will allow you to run Little Big Adventure as a native MS Windows program so that you don't have to hastle DOS emulators. You will still need an original LBA1 CD. The setup will take care of the complete installation of the game or allow you to patch an existing installation.
FEATURES:
Full Working Version (All functionnality implemented) !!!
- Windows 95/98/Me/2000/Xp/NT4 compatible and compliant.
- Full DirectX 5.0+ support, including FullScreen & Windowed modes (any desktop depth is supported). You can switch between FullScreen and Windowed mode in run time using <F10> or <F12> key combination.
- Plasma effect (menus) is now time sync
- Plasma effect optimised a bit :). Now it draws only the required part (it caused a weird effect when changing screenmode)
- In-Game Copy voice files to HD part re-written to be compatible with all Windows versions.
- Speed is Limited to 500 fps :) to avoid some collision detection bugs.
- Added a screenshot key <F9>. ScreenShots are saved in a sub directory called 'Screenshot' and are automatically numbered (LBA00000.BMP, LBA00001.BMP, etc.). (format: BMP 8 bits, no compression = 300k).
- Added a Control Panel to configure LbaWin settings. Control Panel can be accessed through System Menu (Settings entry) of the Window or by pressing the <F7> key.
- Twinsen no more hit walls when running (optional) ! By default, LbaWin reacts as much as possible like the original version. You can then access to the setup panel through the windows menu to, for example, disable the hitting walls feature.
- Video sequences can be played from HD. Just copy the 'FLA' directory from CD to sub-directory 'FLA' of your installed directory (eg: if you installed it in 'C:\LBA', the video sequences should be found in 'C:\LBA\FLA').
- Added a 'Screen Relative Mode' option in control panel (<F7>).
Last update: Wednesday, September 16, 2020
Genre: Adventure
File size: 445 KB