Sid Meier's Civilization II - Freeciv v.2.6.4 - Full game - Download
Download for free and play full version of Sid Meier's Civilization II , a(n) strategy game, Freeciv v.2.6.4 , for PCs and laptops with Windows systems. Free and legal download. Enjoy!
file typeFull version
file size34.7 MB
downloads2826
(last 7 days)194
last updateTuesday, April 6, 2021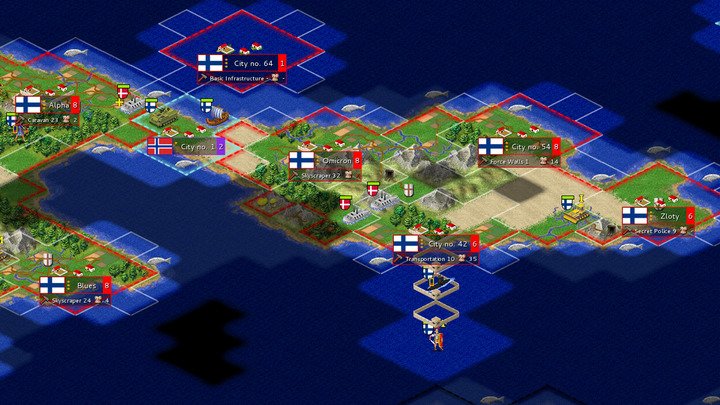 Freeciv is a free open source game created by Freeciv Project. If you will end up enjoying this project please consider supporting it's authors through donationrs.
Description:
Freeciv is a free turn-based multiplayer strategy game, in which each player becomes the leader of a civilization, fighting to obtain the ultimate goal:
To become the greatest civilization.
Players of Sid Meier's Civilization series should feel at home, since one aim of Freeciv is to have rulesets with compatible rules.
Freeciv is maintained by an international team of coders and enthusiasts, and is easily one of the most fun and addictive network or individual-versus-computer video games out there!
That also means it has very extensive multilanguage support, something rare in games.
FEATURES
Generally comparable with Civilization® and Civilization II
Up to 126 players; Freeciv-web supports up to 500 players.
Artificial Intelligence (AI) computer-controlled players
Internet & LAN multiplayer (TCP/IP)
Support for a great number of platforms; see Requirements
Premade maps & scenarios!
More than 50 playable units and over 550 nations
Modpack support!
Internationalization (i18n): translations for many languages available
In-game help system
Last update: Tuesday, April 6, 2021
Genre: Strategy
File size: 34.7 MB