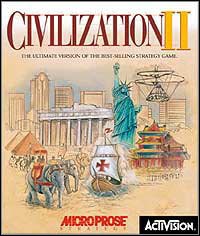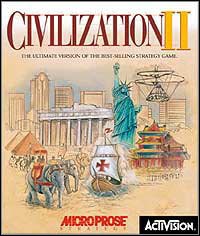 Sid Meier's Civilization II
A sequel to the extremely successful turn-based strategy game Sid Meier's Civilization. Like in the first installment, our goal is to create a global empire through the advancement of army, economy and politics. Going from the year 4000 B.C.
Strategy | turn-based | 4 x | war strategy
Sid Meier's Civilization II is a sequel to the great Sid Meier's Civilization, a classic turn-based strategy game. The main goal is, yet again, to create a world empire by making key decision concerning the people, economy and politics. Starting with a small prehistoric settlement, you have to rise to power and beat other powers by facing the greatest leaders in history.
Build great cities and develop their surroundings, create infrastructure and erect Wonders of the World. Train modern armies and lead them to victory. Research technology until the early stage of space travel, which will allow you to nor only conquer Earth but also the space.
Sid Meier's Civilization II offers different victory conditions: eliminating all enemies, player rank with time limit or sending a space ship to Alpha Centauri to colonize it. The game comes with a scenario editor that allows the players to create their very own maps.
Last updated on 14 May 2015
Game mode: single player
Media type: 1 CD
User score: 8,6 / 10 based on 2214 votes.
PEGI rating Sid Meier's Civilization II
Sid Meier's Civilization II System requirements
Recommended:
Pentium 166 MHz
16 MB RAM