Teardown - Click to Explode - Click Explodev.1.2.9 - Game mod - Download
The file Click to Explode - Click Explodev.1.2.9 is a modification for Teardown, a(n) arcade game. Download for free.
file typeGame mod
file size17.1 KB
last updateSunday, November 15, 2020
downloads417
downloads (7 days)71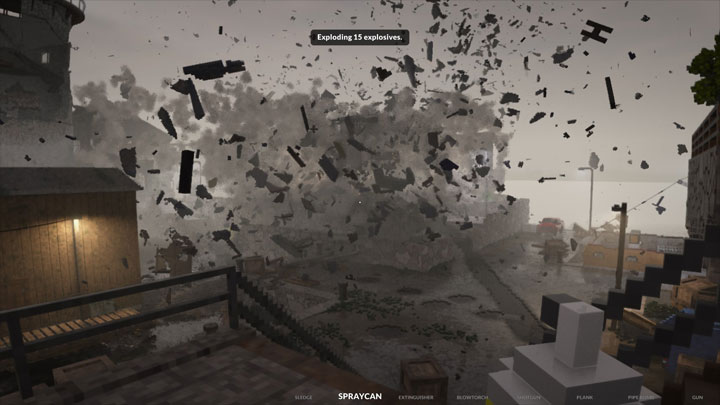 Click to Explode - Click Explode is a mod for Teardown, created by Doomdrvk.
Description:
Mod for people who just want to slow stuff up.
Features:
Toggle between Click and Draw (Hold)
Set Explosive Size
Click to Explode
Click to Draw Fire
Click to Spawn Activated Explosive
Click to Spawn Timed Activated Explosive
Set Tool for Explosive spawn
Set Tool for Detonator
Disable Explosive Size and D
To install:
Navigate to your Teardown folder. Likely in C:\Program Files (x86)\Steam\steamapps\common\Teardown
Drag and Drop the data folder into the Teardown folder. NOT the data folder inside of the Teardown folder.
Replace the 2 files.
Support for Mini Nuke Mod: https://teardownmods.com/index.php?/file/14-mini-nuke-launcher-explosion-radius-limit-remover/
Drag and drop the dll into your Teardown Folder then Enable "Explosion Size Uncap".
The mod MUST be enabled in the "Click Explosion" settings before use.
This mod is not compatible with mods which modify hud.lua or options.lua.
Last update: Sunday, November 15, 2020
Genre: Arcade
File size: 17.1 KB
Files for Teardown