Valheim - Craft and Build From Containers v.2.2.1 - Game mod - Download
The file Craft and Build From Containers v.2.2.1 is a modification for Valheim, a(n) action game. Download for free.
file typeGame mod
file size14.8 KB
downloads905
(last 7 days)7
last updateMonday, December 6, 2021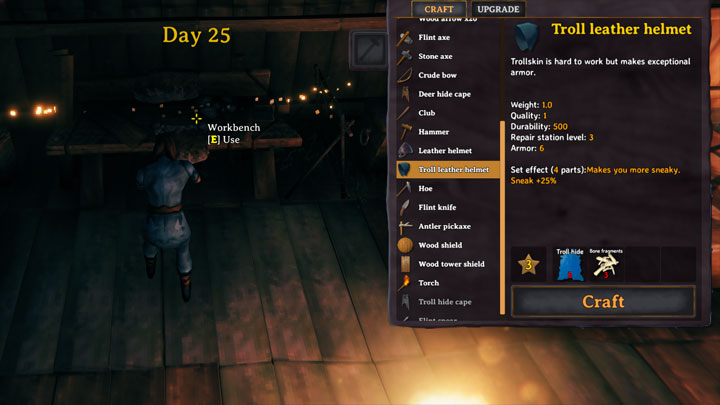 Craft and Build From Containers is a mod for Valheim, crated by aedenthorn.
Description:
This mod allows you to pull resources from all containers in range when crafting (or upgrading) an item or building a construction piece.
Crafting stations and build menu will show an item's creatability based on resources available in all nearby containers rather than just player inventory.
Resources that the player's inventory doesn't have enough of will still flash red for some reason, but I think that's mildly useful information so I'm not fixing it.
You can adjust the range (default 10 units of measurement - metres maybe?) by editing the file BepInEx/config/aedenthorn.CraftFromContainers.cfg (created after running the game once with this mod) using a text editor.
Notes
This mod replaces the Player.ConsumeResources method, so may conflict with anything that tries to patch that.
If you want to see what's happening behind the scenes, the log will spew out mildly informative information about where the resources are coming from (see screenshot).
Instructions:
You will need to install the BepInExPack Valheim pack if this is your first Valheim mod.
To install this mod, just place the dll file in the Valhiem/BepInEx/plugins folder.
Code is at https://github.com/aedenthorn/ValheimMods.
?? If you want to complain or ask for help or help me test my mods, you can visit my Discord server?.
Last update: Monday, December 6, 2021
Genre: Action
File size: 14.8 KB