Valheim - Stamina and Health Regeneration v.0.3.1 - Game mod - Download
The file Stamina and Health Regeneration v.0.3.1 is a modification for Valheim, a(n) action game. Download for free.
file typeGame mod
file size3.9 KB
downloads1469
(last 7 days)11
last updateMonday, December 6, 2021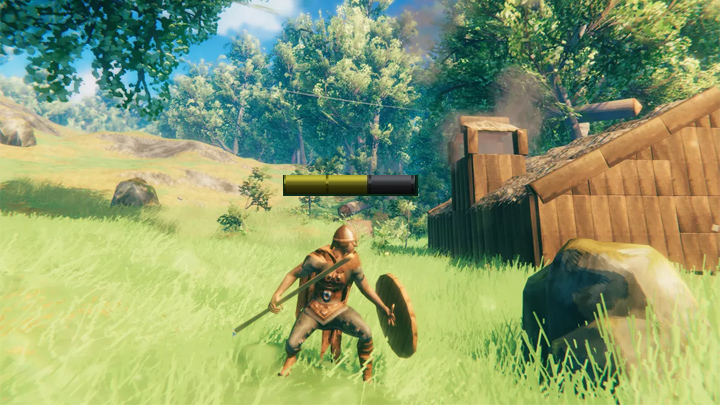 Stamina and Health Regeneration is a mod for Valheim, created by aedenthorn.
Description (in author's own words):
Adds various configurable tweaks to health and stamina loss and regeneration.
This mod adds config variables for the following properties:
Stamina loss (multiplier, affects any loss of stamina)
Swim Stamina loss (values for min and max skill)
Dodge stamina loss
Jump stamina loss
block stamina loss
Sneak stamina loss
Run stamina loss
Weight stamina factor
Encumbered stamina loss
Build stamina loss (multiplier, because this is set by the tool)
Stamina regeneration (multiplier)
Stamina regeneration cooldown time (multiplier, this is the pause before regen starts)
Health regeneration (multiplier)
Health regeneration timer (multiplier)
Instructions:
First install BepInExPack Valheim. Then put the mod's dll into the plugin folder (…steamapps\common\Valheim\BepInEx\plugins\)and its done!
To change these settings, edit the file BepInEx/config/aedenthorn.Regeneration.cfg (created after running the game once with this mod) using a text editor.
For the multipliers, 1 would be no change, 2 would be twice the amount or time, 0.5 would be half, etc.
Code is at https://github.com/aedenthorn/ValheimMods.
??If you want to complain or ask for help or help me test my mods, you can visit my Discord server?.
Last update: Monday, December 6, 2021
Genre: Action
File size: 3.9 KB