Valheim - Custom Container Sizes v.0.6.0 - Game mod - Download
The file Custom Container Sizes v.0.6.0 is a modification for Valheim, a(n) action game. Download for free.
file typeGame mod
file size4 KB
downloads298
(last 7 days)0
last updateMonday, December 6, 2021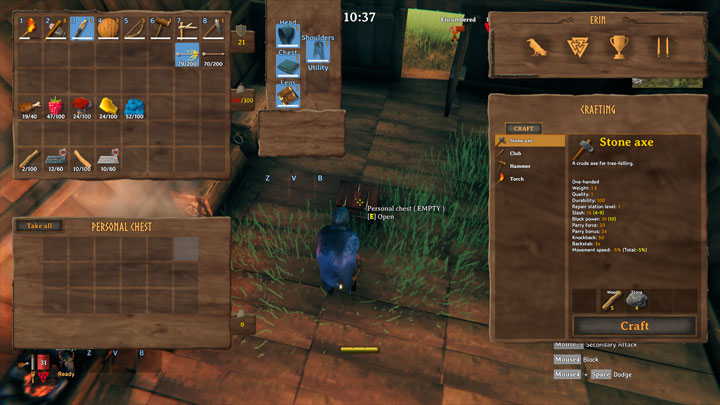 Custom Container Sizes is a mod for Valheim, created by aedenthorn.
Description (in author's own words):
Allows you to set custom sizes for chest, cart, and ship inventories.
This mod lets you set custom width and height for the item grid in containers. So far it lets you set custom sizes for:
Wooden chests (default 8x4)
Personal Chests (default 6x3)
Reinforced Chests (default 8x8)
Carts (default 8x4)
Karve (default 6x3)
Longship (default 8x4)
Instructions:
First install BepInExPack Valheim. Then put the mod's dll into the plugin folder (…steamapps\common\Valheim\BepInEx\plugins\)and its done!
To change the custom sizes, edit the file BepInEx/config/aedenthorn.CustomContainerSizes.cfg (created after running the game once with this mod) using a text editor.
Width is limited to 8, but height can go to Valhala.
Code is at https://github.com/aedenthorn/ValheimMods.
??If you want to complain or ask for help or help me test my mods, you can visit my Discord server?.
Last update: Monday, December 6, 2021
Genre: Action
File size: 4 KB