Diablo - DevilutionX v.1.4.0 (Windows x86_64) - Game mod - Download
The file DevilutionX v.1.4.0 (Windows x86_64) is a modification for Diablo, a(n) rpg game. Download for free.
file typeGame mod
file size9.4 MB
downloads5820
(last 7 days)67
last updateTuesday, June 7, 2022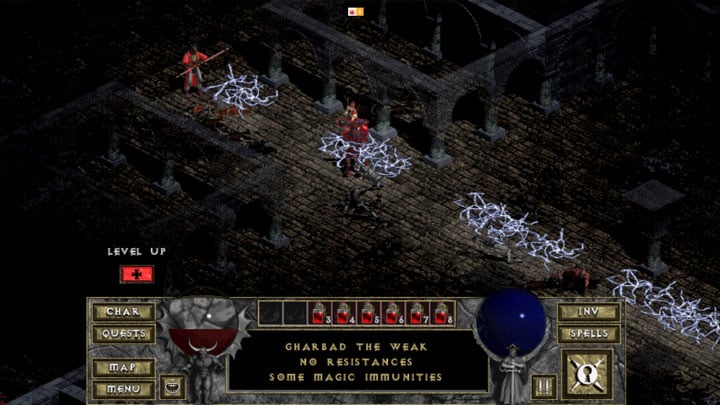 DevilutionX is a mod for Diablo, created by diasurgical
Description:
Diablo build for modern operating systems
DevilutionX strives to keep as close to the original game as possible while adding support for as many platforms as possible and being a good foundation for further mods.
Features:
Upscaling (filtered, or integer scaling)
Adjustable resolution (automatically adjust to you screen aspect ratio), including widescreen
Native TCP multiplayer
Fixes many bugs from the original game
Adds controler supporrty
How To Install:
- Extract the files in the zip
- Copy diabdat.mpq from your CD (or GoG install folder) to the DevilutionX install folder.
- Run devilutionx.exe
# Multiplayer
- TCP/IP requires the host to expose port 6112.
All games are encrypted and password protected.
# Save Games and configurations
The configurations and save games are located in:
C:\Users\[username]\AppData\Roaming\diasurgical\devilution
Imporant note:
In this archive you will ony find the version of the project designer for Windows. But DevilutionX also supports other systems and platforms, such as Linux, Mac, Switch, Vita, 3DS, RetroGame and RG350. You can download those versions on project's official Gitbub profile.
Last update: Tuesday, June 7, 2022
Genre: RPG
File size: 9.4 MB
Files for Diablo