Portal 2 - Portal 1 Multiplayer In Portal 2 Co-op v.8 - Game mod - Download
The file Portal 1 Multiplayer In Portal 2 Co-op v.8 is a modification for Portal 2, a(n) puzzle game. Download for free.
file typeGame mod
file size1661.9 MB
downloads483
(last 7 days)18
last updateTuesday, July 27, 2021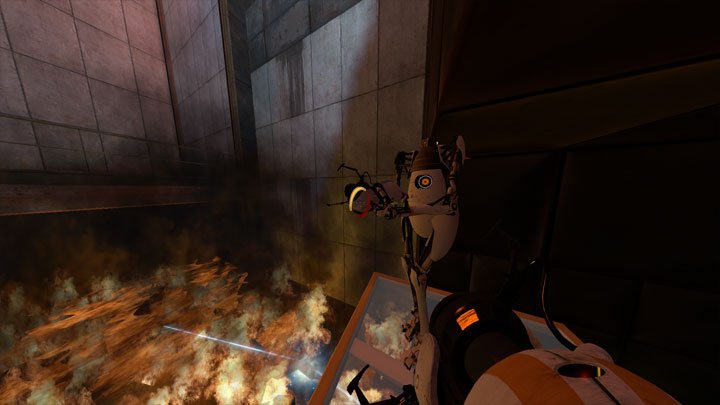 Portal 1 Multiplayer In Portal 2 Co-op is a mod for Portal 2, created by kyleraykbs.
Description:
Play the entire portal 1 campaign in portal 2 multiplayer.
Instructions:
How To Install
Step 1 Download the files here
MAKE SURE PORTAL 2 IS CLOSED
Step 2 Right click Portal 2 at the left side and click "Manage" then click "Browse Local Files"
Step 3 Open the file you downloaded and drag the folders named portal2_dlc3 and portal2 into the Portal 2 folder you just opened by clicking "Browse Local Files" (make sure you do NOT drag it into a folder inside of the "portal2" folder just drag it into blank space or some file that is not a folder or the top bar that says "Portal 2" its hard to explain just look at the gif alright) Step 4 Click "Replace Files In Destination" (If It asks you to)
Step 5 Then open the game send someone an invite
it may take awhile to load into the game if it gets stuck loading and all the dots are gold restart your game
ALSO EVERYONE MUST HAVE THE FILES INSTALLED
Step 6 Once your in the lobby walk into the portal then press the button to start the game
Alternatively you can manually select the maps
Step 1 Open your console once your in the lobby and then type "changelevel LEVELNAME"
Step 2 Replace LEVELNAME with a Portal 1 map then press enter all Portal 1 maps can be found in order here
Last update: Tuesday, July 27, 2021
Genre: Puzzle
File size: 1661.9 MB