Higurashi When They Cry - 07th-Mod v.1.1.8.4 - Game mod - Download
The file 07th-Mod v.1.1.8.4 is a modification for Higurashi When They Cry, a(n) adventure game. Download for free.
file typeGame mod
file size41 MB
downloads23
(last 7 days)7
last updateTuesday, May 4, 2021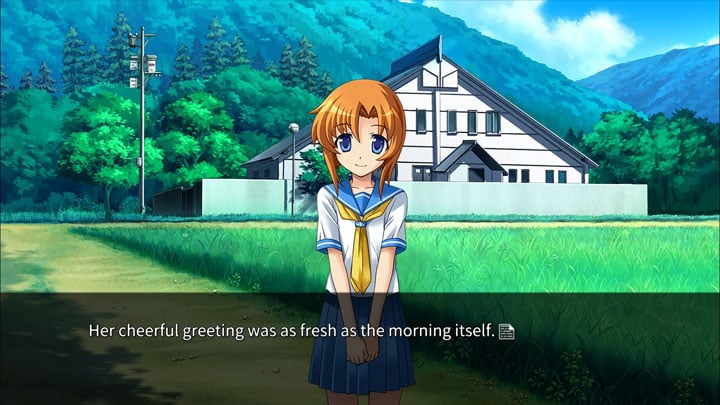 07th-Mod is a mod for Higurashi When They Cry, created by 07th-Mod Team. If you will find this mod useful please consider donating to authors to support their work and entourage them to continue developing the project.
Description:
This patch modifies the newest release of Higurashi by MangaGamer, attempting to replicate the Nintendo Switch version of the game. It is compatible with both the Steam and any DRM-free versions (including GOG) of the game.
This patch is not compatible with the old/original Japanese release of the game.
FEATURES:
Full voiceover
Lipsync support (only in Console sprites)
Sprites and backgrounds in 16:9, 1080p and 1440p combined assets
Exclusive console content (such as bad endings)
Upgraded user interface
ADV (textbox at bottom) and NVL (text covering the whole screen) support
Opening videos from the console release
Revert to old Higurashi soundtrack and sound effects
Play with the original PC graphics
Third-Party French and Italian Language Patches (see below for chapter support)
Third-Party Language SupportÂ
These features can be installed as an installer option (or manually), but please note 07th-mod does not directly provide support for them. Support locations and more information are below - click to expand each feature:
Console Arcs
The Console Arcs requires Ch.4 Himatsubushi to be played
Installing it over your Himatsubushi installation will overwrite the game with the console arcs. We recommend to make a copy of the folder and install the console arcs there. It is not required to install the Himatsubushi patch before installing the Console Arcs.
The Console Arcs are a set of exclusive chapters released for the console version of the game. These chapters were not written by Ryukishi, the game creator, but offer a new perspective into the events of the series and some stories that are completely unrelated to the main plot. There is no official release of the Console Arcs for PC, our mod is the only way to get it.
The Console Arcs patch is fully ported and translated by the 07th-Mod staff themselves. This content is unavailable on the PC version of Higurashi Hou (released fully in japanese and currently ongoing by MangaGamer in the west).
Mod offers an installer.
Below you can see how big of a difference this mod makes:

Vanilla game on the left, modded one on the right.
Last update: Tuesday, May 4, 2021
Genre: Adventure
File size: 41 MB