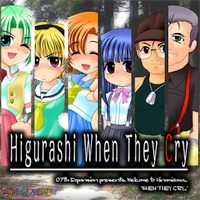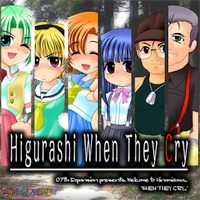 Higurashi When They Cry
Higurashi When They Cry is a Japanese adventure in the visual novel category. The production is kept in a horror atmosphere and tells the story of a small village of Hinamizawa, which in June 1983 became the scene of a series of brutal murders.
Adventure | thriller | horror | 2D | visual novel
Higurashi When They Cry
Release Date
Higurashi When They Cry, released on PC, AND, etc., is an episodic visual novel adventure game maintained in a horror atmosphere. The production was developed by Japanese studio 07th Expansion.
Plot
Higurashi When They Cry takes place in 1983 in Hinamizawa, a small Japanese village. The story is seen from the perspective of Keiichi Maebara, a teenager who moved from a large city. He quickly befriends four people at the local school. The game consists of several separate episodes, each telling a different version of the sixth month of the said year. All episodes start innocently, mainly with funny scenes from everyday life and the teenagers' cheerful adventures. Sooner or later, however, the story always gets dark and ends with the death of at least some, if not all of the characters. Subsequent crimes revolve around the paranoia of one of the protagonists, the murder of an adult abusing a child and attempts to hide the body, or the progressive madness of one of the students.
All these stories initially seem to be unrelated tragedies, but after some time the chapters begin to fill in the gaps from the previous ones, allowing us to slowly connect the pieces and discovering what has happened in the village.
Mechanics
Higurashi When They Cry, released on PC, AND, etc., is a visual novel, a genre popular in Japan. It is, however, quite an unusual representative of this trend, because it doesn't allow players to have an impact on the plot. Instead, it presents a completely linear story. The whole game actually takes place in the player's head, who tries to solve the main puzzle by using the hints provided by the game. Besides the story itself, we can also get help from a rich selection of bonus materials, including newspaper clippings, inhabitants' memories and other sources of information.
Last updated on 13 June 2016
Game mode: single player
User score: 1,4 / 10 based on 13 votes.
Age restrictions Higurashi When They Cry: 12+