Five Nights at Freddy's 4 - v.1.0 - Game demo - Download
Demo version of Five Nights at Freddy's 4 , a(n) adventure game, v.1.0, for PCs and laptops with Windows systems. Free and legal download. Enjoy!
file typeGame demo
file size441.5 MB
downloads6052
(last 7 days)100
last updateWednesday, June 23, 2021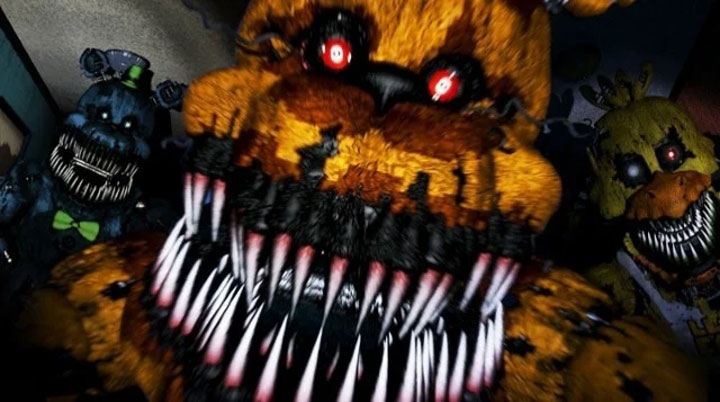 W tym archiwum znajdziesz wersję demonstracyjną Five Nights at Freddy's 4: The Final Chapter, czyli czwartej części kultowego cyklu horrorów, których autorem jest Scott Cawthon.
W czasie zabawy gracz ponownie wciela się w postać stróża nocnego i musi unikać śmierci z rąk wrogo nastawionych animatroników. Naszym zadaniem jest monitorowanie ich ruchów za pomocą kamer i zamykanie drzwi w taki sposób, aby nie były nas w stanie dorwać.
Demo pozwala rozegrać trzy pierwsze noce
Last update: Wednesday, June 23, 2021
Genre: Adventure
File size: 441.5 MB