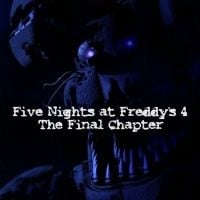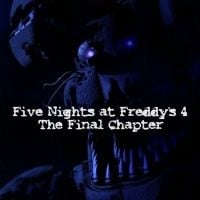 Five Nights at Freddy's 4
FNAF 4
The fourth and final installment of the independent horror game series by Scott Cawthon. In Five Nights at Freddy's 4, we have to face the murderous animatronic toys yet again. Compared to its predecessors, the title's gameplay formula has been changed.
Adventure | FPP | survival horror | horror | arcade elements | indie games | Xbox Game Pass
Five Nights at Freddy's 4
Release Date
Five Nights at Freddy's 4 is the fourth, and according to the previous announcements, the last installment of the unique horror games series from the indie developer – Scott Cawthon. Despite the first part of the cycle showing up on the market in June of 2014, over the course of the several following months, the creator has already prepared three next titles, making use of the extremely warm reception of the first game; similarly to the previous installments, Five Nights at Freddy's 4 was released for PC, iOS and etc..
The consecutive titles of the saga are distinguished by their simple, and simultaneously, incredibly compelling gameplay mechanics. Our main goal during playthrough is to survive the five nights, also mentioned in the title, as a night watchman guarding an ill-famed restaurant; its main attractions are mechanical toys, which during the day entertain the quests of the local; however, they transform into bloodthirsty monsters on the hunt for our hero's life during the night. To protect from the attacks, we need to carefully watch the monitoring system, as the cameras allow us to track the sly and devious creatures; the developer has featured various, slight changes to the previously proven mechanics in the subsequent installments of the series, to bring more diversification and variety to the gameplay.
The storyline in Five Nights at Freddy's is also a crucial element of the cycle, with many bloodcurdling secrets being uncovered with each released installment; the production's intriguing story forces the player to pass the game serval times to learn as much about its complexities as possible.
The fourth part of the saga, available on PC, iOS and etc., features a similar graphic style to its three predecessors. Despite its simplicity, it fits the title perfectly and helps build the exceptional atmosphere of the gameplay.
Game mode: single player
User score: 5 / 10 based on 491 votes.
Pre-release expectations: 5.6 / 10 based on 231 votes.
PEGI rating Five Nights at Freddy's 4