Leaden Sky - Leaden Sky demo v.1805221 - Game demo - Download
Demo version of Leaden Sky , a(n) action game, Leaden Sky demo v.1805221, for PCs and laptops with Windows systems. Free and legal download. Enjoy!
file typeGame demo
file size158.2 MB
downloads1109
(last 7 days)155
last updateThursday, October 14, 2021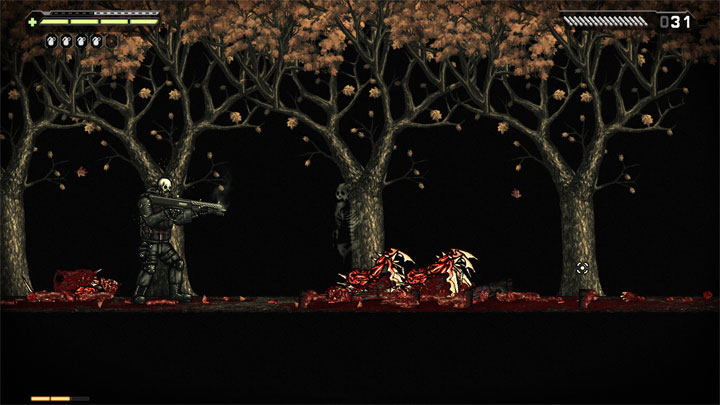 This is a demo for Leaden Sky, an ation game by Helghast_95.
Desription (in authorís own words):
Leaden Sky is an upcoming side-scrolling horror shooter game.
It heavily emphasizes atmosphere, story and exploration, taking its inspiration from games such as
Killzone, Resistance, Silent Hill, Half Life, Cry of Fear, Metro and Stalker.
Gameplay:
Leaden Sky isn't a standard side scrolling shooter game, it uses many mechanics standardized and popularized by FPS games such as free aiming, location-based damage, realistic recoil mechanics, smooth weapon reloading which can be cancelled, quick melee attacks, etc.
It plays at a slower pace than might be expected, you'll need to be cautious with your advancement through each level and accurate with your shots, spewing ammo and going full Rambo isn't a good idea.
Story:
This game features a horror Sci-fi setting where you take on the role of Kyle Anderson, an ex Black Ops soldier who is trying to destroy The Tower - a large device built by invading enemy forces who are referred to as "Mercenaries," a nickname coined by the first reports documenting their initial activities - imprisoning the Polish city in which he lived before leaving for military service.
The Tower generates a massive force field with a radius large enough to keep the entire city contained, keeping anybody from entering or leaving as well as jamming radio waves and ensuring that all communications with the outside world are cut off.
Living creatures and pieces of the environment trapped under the force field began to show bizarre anomalies, some static or neutral, some of which are aggressive and some even being symbiotic, however the vast majority of anomalous phenomena are greatly negative with their effects gradually becoming worse with time.
As the scenario worsens, it becomes increasingly clear that the Tower must be destroyed urgently before its influence becomes too dire to salvage.
Features:
Leaden Sky features physics simulation, an advanced lighting system, smooth animations, hand drawn high quality textures, unique art style, high quality sounds and visual effects as well as the superbly atmospheric original soundtrack composed by VIS (link to his Soundcloud and Youtube in title screen).
It also features expansive levels, 3D backgrounds and highly detailed graphic violence, all rendered in full HD resolution (1920 x 1080).
Controls:
See READ ME file attached to Leaden Sky folder.
Last update: Thursday, October 14, 2021
Genre: Action
File size: 158.2 MB