E.X. Troopers - English Translation Patch (PS3) v.1.0.0 - Game mod - Download
The file English Translation Patch (PS3) v.1.0.0 is a modification for E.X. Troopers, a(n) action game. Download for free.
file typeGame mod
file size11978.1 MB
downloads154
(last 7 days)117
last updateThursday, November 24, 2022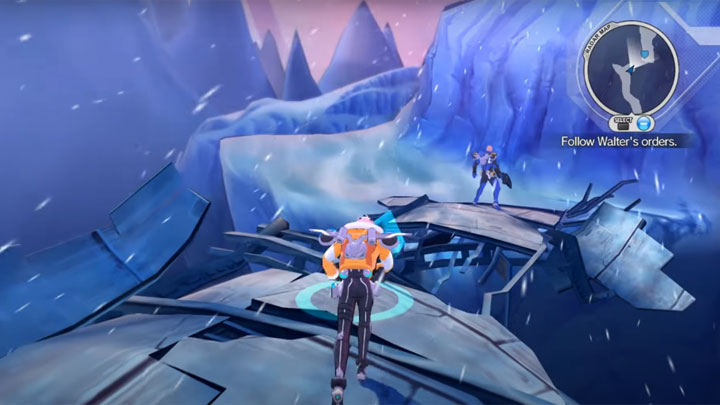 This is a fan patch that translates PS3 version of E.X. Troopers into english. It was created by a group called Fan Translators International. Be sure to visit their official Discord.
Description (in author's own words):
This is a full English translation patch for E.X. Troopers, a spin-off game in the Lost Planet series
After 7 years of working on this project, we are excited to finally share our results. We have faced so many challenges while translating this game, ranging from reverse engineering the game's files, overcoming multiple technical limitations of the game's engine, translating over 17,000 individual Japanese lines, replacing hundreds of speech bubbles in pre-rendered videos, to releasing this patch for two completely different systems simultaneously.
We have poured so much into making this and are proud to finally release it.
FAQ
Q: Where do I get the game?
A: You can purchase the game online from Amazon, eBay, Suruga-ya, and Yahoo Auctions.<br>Our patches will not work without the original game!
Q: Why didn't you use LayeredFS for the 3DS patch?
A: There are also several movie files that do not play properly using LayeredFS. Our patching method mitigates this so that even Old 3DS consoles can play it at full speed.
Q: Can I play online/multiplayer?
A: Yes! Multiplayer Co-op Missions and PVP are unlocked towards the end of Episode 1 of the campaign. Co-op consists of playing with up to 2 other players in side missions. PVP involves different types of matches with up to 5 other players. There is no campaign co-op. There is no local multiplayer on PS3.
PS3: Online modes require a PSN account. Connecting to PSN while using CFW may ban your account and/or console! Do so at your own risk!
3DS: Local wireless play requires both players to be in the same room.
Q: I thought this game couldn't be localized due to hard-coded text?
A: All in-game text is in separate editable files. What isn't easily editable is the hundreds of speech bubbles in the pre-rendered videos. With the original project files, Capcom could easily edit the Japanese text into other languages. For our patch, we have manually replaced the bubbles frame by frame for many of the video cut scenes and added subtitles for the rest.
INSTRUCTIONS:
This version of the patch is for PlayStation 3 version of the game. For 3DS patch look here.
Use Multiman to copy the game's files decrypted from the disc to your PC (FTP) or onto a flash drive and then to your PC.
Download the E.X. Troopers 1.0.0 Patch via torrent.
To run the patcher you will need at least .NET Framework 4.5.
Run Knit and press "Patch…" Follow the instructions on screen. Knit will not overwrite your original files. (Do not select the same directory.)
Copy the newly patched files in USRDIR to the game's USRDIR folder on your console and run the game through Multiman.
Enjoy~!
Troubleshooting – PS3:
If Knit doesn't launch for some reason, try this version.
If Knit gets stuck verifying files, you may need to launch it as administrator.
Note: The patch does not work with digital copies of the game because they employed anti-tamper measures that could not be defeated.
Last update: Thursday, November 24, 2022
Genre: Action
File size: 11978.1 MB