Baldur's Gate 3 - Bags Bags Bags v.11 - Game mod - Download
The file Bags Bags Bags v.11 is a modification for Baldur's Gate 3, a(n) rpg game. Download for free.
file typeGame mod
file size2.2 MB
downloads373
(last 7 days)8
last updateTuesday, September 5, 2023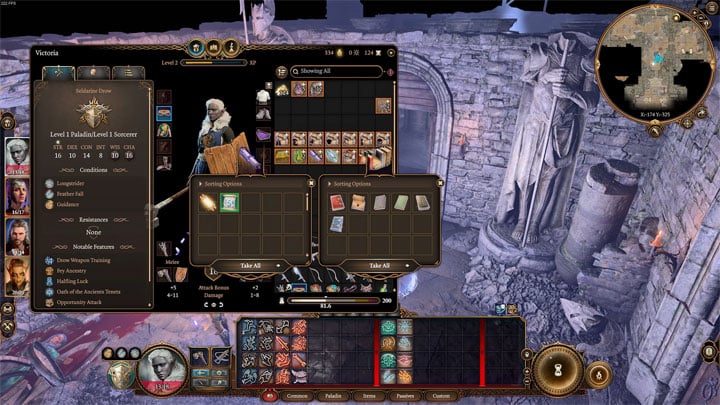 Bags Bags Bags is a mod for Baldur's Gate 3, created by Liareth.
Description:
Adds 21 new containers (many featuring autostack) to help you organize your inventory. These containers are available for purchase from Arron in Act 1 and Danthelon in Act 3. As a bonus, players can find a full set of these containers in the Nautiloid tutorial chest for free. Localized by kind users into many languages.
Compatibility: This mod integrates seamlessly with existing games. After installation, take a long rest to refresh store inventories. While you can safely remove this mod from current saves, doing so will delete all mod containers and their contents. This mod does not rely on other mods.
Autostack Containers: Several containers feature autostack, automatically collecting certain items upon looting, akin to the Alchemy Bag from the base game:
Arrows
Books
Grenade Satchel
Poisons
Potion pouch
Scroll case
Standard Containers: Most containers lack autostack, designed for camp organization or user-determined storage:
Armor bag
Bits and Bobs
Boots bag
Cloak bag
Clothes bundle
Dye sack
Gear (mixed gear / useful to carry in the field)
Gloves bag
Helm bag
Jewellery case
Keepsakes Box
Quest Items
Shield bag
Valuables
Weapon bag
Instructions:
Requires: Baldur's Gate 3 Mod Manager
Install:
1. Extract into AppData\Local\Larian Studios\Baldur's Gate 3\Mods
2. Activate the mod in your Baldur's Gate 3 Mod Manager
3. Save the Load Order
4. Carry on
Last update: Tuesday, September 5, 2023
Genre: RPG
File size: 2.2 MB
see more
Popular files for Baldur's Gate 3