Baldur's Gate 3 - Better Camera v.1.6.3 - Game mod - Download
The file Better Camera v.1.6.3 is a modification for Baldur's Gate 3, a(n) rpg game. Download for free.
file typeGame mod
file size12.6 MB
downloads275
(last 7 days)9
last updateSunday, August 20, 2023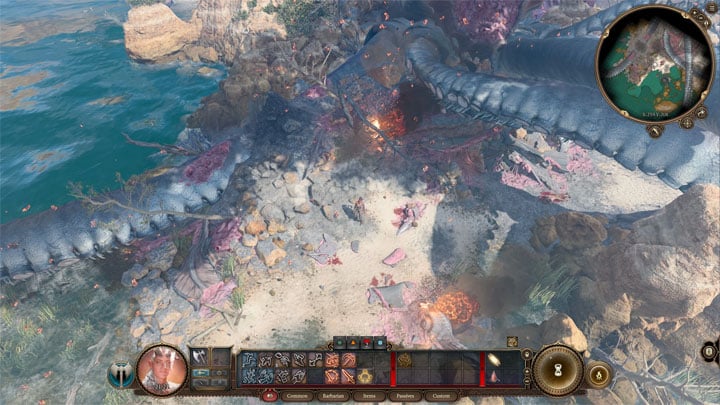 Better Camera is a mod for Baldur's Gate 3, created by GraySquyd
Description:
A continuation of the ultimate camera control mod, redefine the way you explore, capture, and experience the captivating world of BG3.
?
Instructions:
Some antivir software might warn you against this mod. It's a false-positive. The mod is completely safe. It's just unknown .exe file that's not in the antivir databases, so it's get flagged wrongly sometimes.
1. Load into the campaign.
2. Run the program, choose VK if you are using vulkan, and DX11 if using Directx11, if you are skipping the launcher the game runs in DX11. You can verify this in task manager with the game running.
The Basic Buttons
There's read, write, and reset/defaults. Read gets the current value of the game. Write applies the value of the editable box to the game. Reset and defaults puts it back to what the game launches with.
Hotkeys
are to the right of each setting, marked by the green box on the image below. You can change hotkeys by clicking the box next to increase and decrease. There is also an increment button to left of the hotkeys. This will control how much a value is increase/decreased.
Saving
At the bottom there is a setting to save and load hotkeys marked by the blue box. There is also a setting to save and load values marked by the red box. If you set the maximum distance to 24 then save the setting, next time if you hit load it will automatically apply that setting.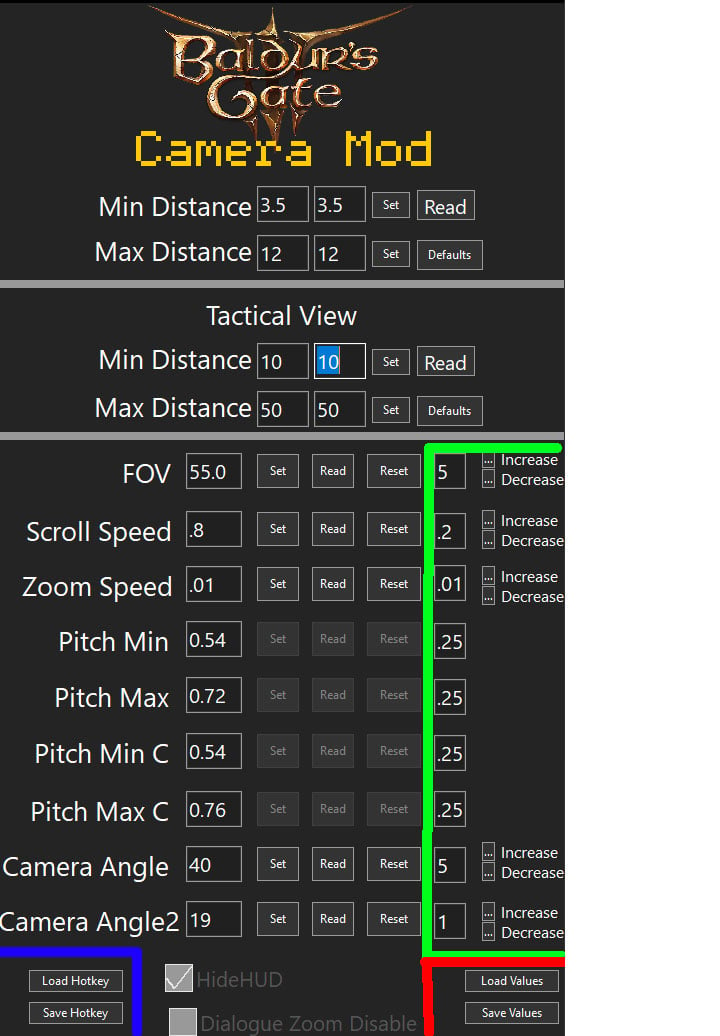 Last update: Sunday, August 20, 2023
Genre: RPG
File size: 12.6 MB
see more
Popular files for Baldur's Gate 3