Opinions
17 November 2023, 11:07
Assassin's Creed Has to Reconsider Modern Timeline
The release of Assassin's Creed Mirage was a chance for me to look back at this series. I realized that the latest installments of the series lacked a compelling contemporary story line that the series originally had.
This is likely a significant subject for anyone who has been tracking how Ubisoft is developing one of its most well-known brands. It won't be an exaggeration to say that since the end of Desmond's story, the developers have gone in a very bizarre direction. The path taken by the developer makes sense, and many multidimensional nuances deepen with each game, but this entails one problem. No one wants likes having a hard time wrapping their heads around the story in an otherwise undemanding (sometimes even relaxing) game.
Some time ago, the next installment of the series, Mirage was released (we've wrote a review, available here). I mention this because I found interesting comments about this game on the World Wide Web. Some people believe that the series has never had a successful story altogether, nor interesting characters, nor a good take on modern times. I kinda both agree and disagree. Of course, this isn't CD-Projekt RED or Rockstar-level of storytelling, but the Assassin's Creed isn't terrible in this regard.
There were installments with a dull and generic story (for instance the recent Mirage), but we also got plenty of cool ones – like the brilliantly combined stories of Rogue and Unity. It's a series that has its highlights, charismatic protagonists, and good plot twists, along with pitfalls. However, all of this also boiled down to the contemporary timeline, which supposedly tied all this together.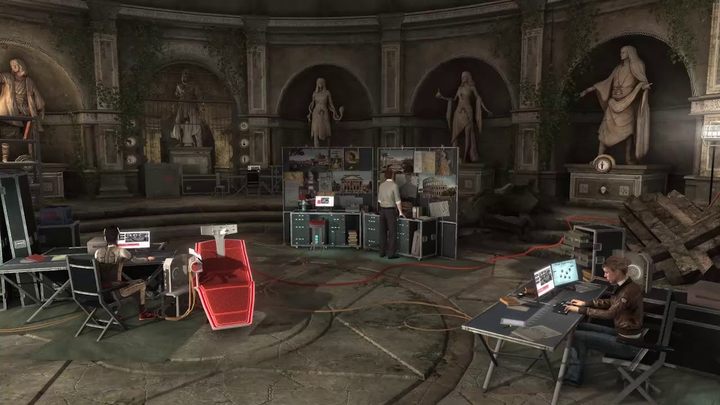 Monteriggioni – once the idyll of Ezio Auditore da Firenze, now a place from a postcard. This series has often proven how past and present can correspond with each other. Assassin's Creed Brotherhood, Ubisoft, 2010.
In Desmond's story, going back in the past not only had a main objective (finding a previously lost artifact or temple), but also helped our protagonist acquire essential skills. On top of that, the past had a significant impact on the present. Even if a particular story took place hundreds of years before Desmond was born, it could still have influenced it, which sort of was explained by a nice, intricate, quasi sci-fi story about DNA memory.
We didn't feel that it was a meaningless tale that simply got forgotten. We believed that this lost chapter was profound for the entire reality; that we were participating in events crucial to human race at one of its deepest levels – faith. Even though Ezio's trilogy is set a long time ago, it had a certain factor that was unattainable for other historical games. Paradoxically, it made history not only about the past.
Postcard from Assassin's Creed III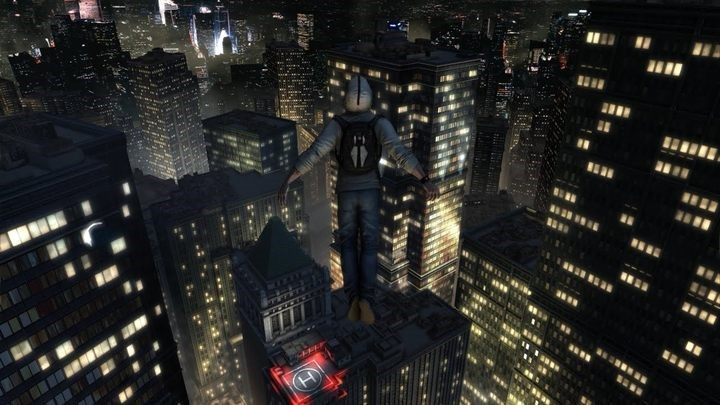 Oh, I miss these views. Assassin's Creed III, Ubisoft, 2012.
There's already been some wishy-washy and philosophical stuff, so it's time to get more specific. I believe that Ubisoft should return to the two-game pattern from Assassin's Creed III. The present-day missions with Desmond were fun. Not only introduced a bit of freshness, but also allowed us to see how assassins operated in modern times, bringing a spy-novel kind of vibe to the table. It also offered a kind of sense of purpose: we believed that revisiting the past was crucial for revealing the hidden truths of reality and existence itself.
There were a few loopholes here, like the fact that interacting with the Animus allowed Desmond to develop and acquire abilities much faster than it took his three masters. A greater sense of immersion would come from observing a longer training period for our protagonist, in my opinion at least. The initial missions in the present would be associated with numerous difficulties, and nothing would be as perfect as the gameplay related to the past.
And by the way, it's a game that has aged very well. The plot still holds up – Connor has a lot of depth. I think the only reason why people didn't really love him was because he wasn't Ezio! The plot twists are spine-chilling, and the whole American narrative and specific setting has its own captivating charm. But the market treated the third installment of the series poorly – this game was, to some extent, ahead of its time and proposed a potential direction for the series' development. It's just a shame that the players' prejudices were stronger. That's probably why in Black Flag, the present-day thread was only a fill-in and not something specific, affecting the overall plot.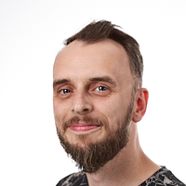 FSM SAYS…
In 2007, I was – like many of you – thrilled with the new Ubisoft game, and I completed the first Assassin with excitement, despite some of the game's flaws. The idea was brilliant, and incorporating a modern storyline into the historical narrative was a brilliant idea. Ezio's trilogy legitimized high quality of the Assassin's Creed brand, but the story of Desmond Miles, developed in the background, was much more interesting to me than all of these historical experiences. So, I was hoping that AC III would push the proportions even further and give me a worthy finale to Desmond's story, or be an introduction to Assassin's Creed version of Alpha Protocol, or something.
Meanwhile, the conclusion of the third installment was such a cruel disappointment for me that I never returned to the series after! What's worse, it turned out that Ubisoft didn't even care about this modern backdrop developed throughout several games and had no intention of letting Desmond evolve into a full-blown, modern assassin, who ultimately defeats the Templars. In my opinion, the only clear consequence for the entire series is a game set in the present day with additional threads happening "here and now." It's a pity that it didn't happen. So instead of waiting for Assassin's Creed AD 2024, I'm waiting for the revival of the Splinter Cell series!
Philip Grabski
Why even need the present when we have the past?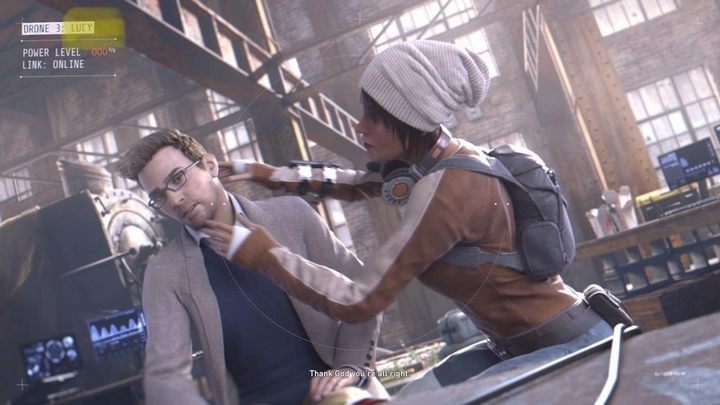 Shaun and Rebecca – there's definitely not enough of them in the series. Assassin's Creed Syndicate, Ubisoft, 2015.
The longer I think about it, the more sense the above question makes. In theory, Assassin's Creed offers insights into the most interesting periods of history from various places around the globe. Apparently, we have a detailed past. So, why would anyone need the boring present that deprives modern assassins of their typical traits from the past? That's one question, but another is "what's so hard in making them work in the present in some cool versions?"
But the developers must have feared that it would be hard to avoid copying cliché schemes from other games or that it would cause too radical alteration of gameplay dynamics. Therefore, there's no point in developing a completely new installment of AC set in the 21st century. Let's face it, it just would be the next Watch Dogs. But it's a different matter altogether when it comes to adding a simultaneous storyline that would serve diversity.
We should not trivialize the present – even after Desmond's death, there's space for innovative ideas. Ubisoft also has other characters made for the job, such as Shaun Hastings and Rebecca Crane – a duo loved by the community. It's strange that they were so absent in Syndicatie and Valhalla. These characters deserve some spotlight, something more than just a few conversations about what is currently happening on the screen! The only thing missing is an interesting protagonist with flaws and personal motivation. We need someone who isn't just an impostor and can truly drive the plot.
Moreover, purely theoretically, the introduction of THIS character as a new protagonist in the ending of Valhalla may bring something exciting. However, I have the impression that players are yearning for something more grounded, instead of constant cuckoo-talk about the gods of the past, artifacts, and temples.
We are coming full circle here – the present should focus on the missions and storylines that we had to deal with when we played as Desmond in part three. Previous installments of the series have demonstrated that the modern thread makes sense, as long as it isn't exaggerated and doesn't veer off into unrelated directions. Hopefully, Ubisoft will reflect in the coming years and even if it doesn't fully return to its roots, at least it will offer something fresh.
Nimeri | Gamepressure.com