Game review
03 November 2023, 04:54
EA WRC Review - DiRT Rally Has New Name and Unexpected Issues
Raised on foundations of excellent DiRT Rally series, WRC seemed certain contender to the title of the racing game of the year, after disappointing launch of Forza Motorsport. Sadly, what Codemasters released is another troubled title in need of patching.
You have every right to be a little confused. The last time we saw a WRC game (in 2022), it was a game by KT Racing, called WRC Generations, a successor to WRC 10, 9, and so on. Now we have a game titled simply WRC (or EA Sports WRC, as some will), created by Codemasters. So what is this all about?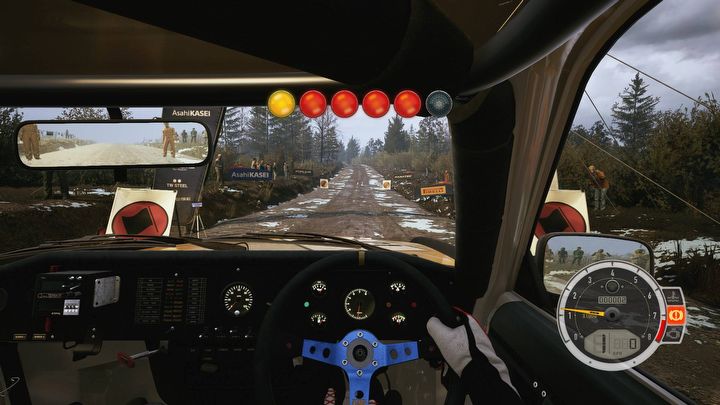 AI difficulty is way lower than in DiRT Rally 2.0 and very inconsistent at the same time. Even on the highest level (100), you can achieve easy victory in one event and then take a heavy beating in the other.WRC, Electronic Arts, 2023
Does it mean the DiRT Rally series is dead? Fortunately, not. On the contrary, it's alive and well – it has only changed its name. If it wasn't for the licence acquired from Nacon, this game could be titled DiRT Rally 3. It's a very similar experience, fairly realistic and tailored for advanced players, but this time enhanced with a bunch of new features, as well as additional assists and tips for newcomers.
Limitless possibilities in garage
PROS:
wide selection of diverse and creative game modes (especially Builder);
interesting and captivating Career mode;
nearly endless combinations of rally scenarios, with 200+ stages across 17 environments and 4 seasons;
brilliant design of stages;
plethora of vehicles spanning more than six decades of rally history;
excellent car audio;
advanced and quite fun handling…
CONS:
…but less enjoyable than in DiRT Rally 2.0 (cars have too much grip);
severe stuttering often makes driving artificially difficult;
poor performance to visual quality ratio, especially when compared to DiRT Rally 2.0;
inconsistent difficulty.
There are numerous novelties to cover. Perhaps the most curious and surprising of them all is the Builder mode. It allows you to create your own rally car from scratch. You start with choosing the class and a drivetrain, and then pick up various mechanical and visual components, even including interior details.
This feature really shines in the new Career mode where you can take part in special events to unlock better parts and gradually improve the performance of your ride. It adds another fun layer of progression to the game.
Naturally, you don't need to build your own car, you can still compete in one of the authentic models. And there are many of them – 78, to be exact. Codemasters added many new vehicles over DiRT Rally 2.0, not only recent WRC machines (especially the hybrid Rally1 class) but also numerous cult classics, such as Citroen Xsara WRC, Renault Maxi Megane, Colin McRae's Vauxhall Nova, Seat Cordoba WRC, or McRae R4. However, rallycross cars were binned (alongside tracks and the entire World RX portion of the previous game).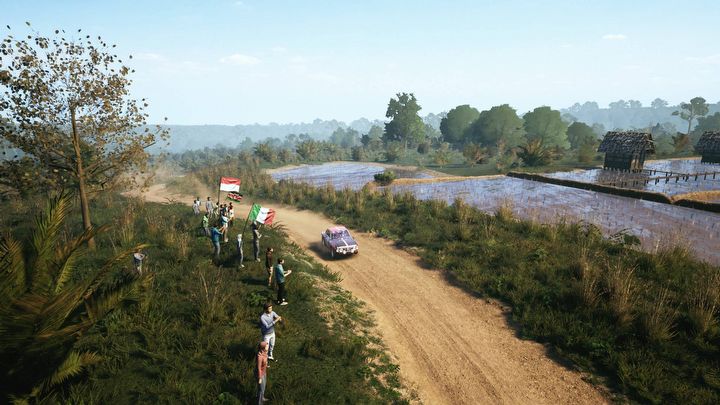 Apart from rallies included in the current season of WRC, Codemasters let you race in several additional countries where competition is no longer held (e.g. Australia and New Zealand).WRC, Electronic Arts, 2023
Way to the top is full of surprises
But let's stick to the Career, as there's much to discuss. It was rebuilt from the ground up (or, as Codemasters say, "from the dirt up"), and now the main mode resembles more what KT Racing's WRC games offered, with some unique twists and less micromanagement.
You're put in charge of your own rally team, but it looks different than what we're used to. Actually, you're not the most important person on the team. That title belongs to the so-called benefactor, a man who gives you money and sets goals to achieve. All you do is basically try to please him so that you get better contracts (with more money) in the next season.
This concept makes the economy work in an interesting, but fairly simple way. Rather than earning and spending cash, you're just balancing expenses – on cars, engineers, repairs, and so on – to match the given budget. Exceed it and the benefactor becomes a bit angrier with you. You can raise your cash limit on particular fields by achieving success in special events and gaining additional sponsors.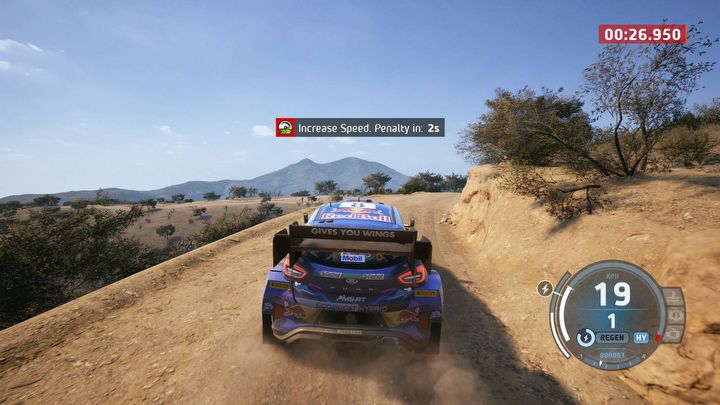 Regularity rally is a curious take on the traditional competition, where instead of driving as fast as possible you try to achieve specified average speed.WRC, Electronic Arts, 2023
So you need to carefully pick your activities. Each week you have several options to choose from: not only major and minor rally events (for cars in various classes) but also occasions to scout talents, buy cheaper cars at expo, teach your chief engineer some perks, or simply let your crew rest and regain energy. Sometimes it's wise to preview future events to make sure that you'll be able to participate in all rounds of two or more championships you're interested in.
All in all, the new Career mode is really well designed. It captures the essence of being a rally driver leading their own team, as well as guarantees dozens of hours of very enjoyable experience. It's a successful answer to the praised career modes from KT Racing's WRC games, similarly deep and robust, but also significantly different in some aspects.
Endless road variations
The longevity of the game is also ensured by the sheer number of driving scenarios you can take part in. There are 17 rallies (i.e. environments) with more than 200 stages in total (18th will be added after launch), and nearly every one of them can be experienced not only with different weather and time of day, but also across four seasons. Perhaps they don't make as drastic changes as they could (like, Finland isn't really covered with snow in the winter) but it's a great diversification of gameplay nonetheless.
Stage design deserves some extra praise. There are many more tracks than in DiRT Rally 2.0 and they are not only longer, but also more interesting. You're going to see different landscapes every few kilometers and cross villages, towns, quarries, and other memorable places where driving can become very technical all of a sudden, with extraordinarily narrow and twisty sections.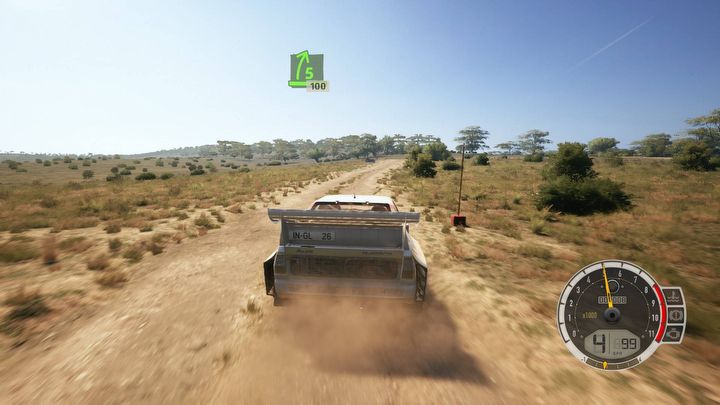 Field of view (FoV) for chase cameras is a welcomed addition to already robust configuration options available in Codemasters' games. It significantly enhances the sense of speed.WRC, Electronic Arts, 2023
If you don't want to deal with all that managerial stuff from the Career but simply drive, you can play the Championships mode and compete in chosen car classes across as many rallies as you please. You can mix and match various disciplines, picking different vehicles for each event.
There are also other modes you can sink your teeth into. Rally School is where newcomers should make their first steps, to learn the basics of rallying on various surfaces. Moments are special challenges added on a constant basis, often reconstructing real events from the history of the World Rally Championship. And there are also Time Trial with leaderboards and Clubs mode, the latter allowing you to take part in community competitions.
Forza-Motorsport level of mess
Unfortunately, despite the brilliant gameplay loop, WRC is not a triumph it could have been. The game launched on PC with severe technical issues. The biggest hurdles are constant stuttering and framerate drops.
My test platform was equipped with Intel Core i5-9400, 16 GB RAM, and a GeForce RTX 2080. Despite installing the latest GPU drivers and no matter what graphics settings I chose or how long I played, the animation was always annoyingly lacking fluency, leading to difficulties in assessing speed and braking points, and – as a result – amounting to many mistakes, including totaling my car.
What's interesting (and more frustrating), the animation stutters seem tied to the camera somehow. This forced me to use the cockpit or chase views, while my favorite hood cam turned out to be virtually unplayable. Anyway, Codemasters must address this issue ASAP! At this point, even Forza Motorsport, despite its numerous flaws at launch, is a more enjoyable experience than WRC.
VERDICT:
I'm afraid it will take at least several weeks until WRC achieves a state where we can call it fully playable. But even then, will it be worth 50 bucks? If you desperately need a new rally game and don't require a full-fledged simulator, then the answer can be positive. The game has very rich content and a captivating gameplay loop so you can expect dozens of hours of fun. If you haven't played all the available rally games, then I suggest trying them first.
You can find all our reviews on Metacritic and Opencritic.
Performance is another field in need of improvement. In 1080p I was unable to raise settings above High (with car reflections set to medium and DLSS set to quality) if I wanted to play in 60 frames per second… for most of the time. Sadly, I was often experiencing drops to 50 or even 40 fps, depending on a particular section of any given track. The game also crashed twice mid-race because, saying that "the program ran out of video memory."
What's worse, the visual quality of the game doesn't warrant such demanding performance. In fact, WRC barely looks any better than DiRT Rally 2.0, where my rig was hitting rock-solid 60 FPS. It's underwhelming especially when you consider this should be a "next-gen" title (as it's not released on past-gen consoles). Codemasters clearly struggle with Unreal Engine after swapping their own Ego technology for it. I'm not sure if it was worth it, even if UE allowed for designing better stages.
Hard – but not a sim anymore
Unfortunately, dependence between performance and graphics is not the only area where DiRT Rally 2.0 beats WRC. It concerns driving, too. While the new game retained the general "hardcore" character of its predecessor (mainly due to narrow and twisty tracks), after jumping back and forth between both titles it became clear to me that Codemasters made some changes in physics that caused cars to behave less realistically – and less enjoyably.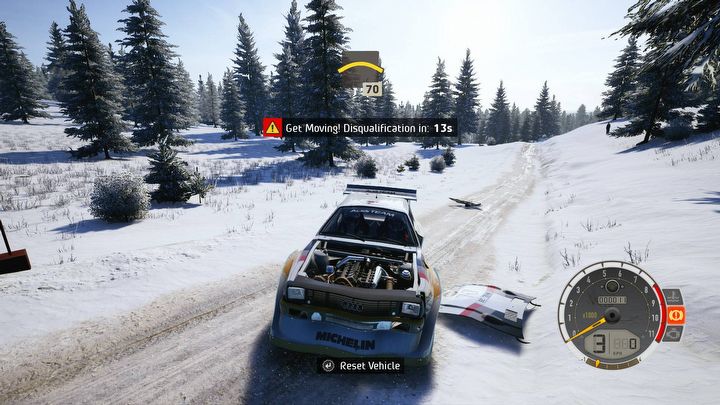 Cars seem also more durable than in DiRT Rally 2.0. Thankfully, you can turn on "hardcore" damage if you want to painfully feel every crash.WRC, Electronic Arts, 2023
Tires have now much more grip and it's difficult to induce oversteer in corners. Even extensive usage of the e-brake often doesn't really allow making graceful slides on hairpins. Even RWD cars seem glued to the road for the most part… until they suddenly aren't, and your back spins out of control in an instant. Worse still, I had no proper force feedback from my steering wheel (Logitech G29) to help me predict when it would happen and counter-steer effectively.
Both physics and FFB were more enjoyable in DiRT Rally 2.0. Back then, a 300 bhp 4WD car felt powerful well enough to give you fun with taking corners sideways, even on dry asphalt with soft tires, while RWD machines had predictable oversteer and were more intuitive to drive. In WRC, you can have a good time driving too, but it just feels inaccurate in one aspect too many.
Good game, yet disappointing
To be honest, I wasn't a big fan of DiRT Rally 2.0… until I played WRC. It made me appreciate the previous work from Codemasters more. And now, having this review completed, I'm going back to it (or to WRC Generations – I still prefer its more "slidey" cars with softer suspensions, to me they feel closer to what TV broadcasts from real rally stages look like, even if they have their own quirks in physics too).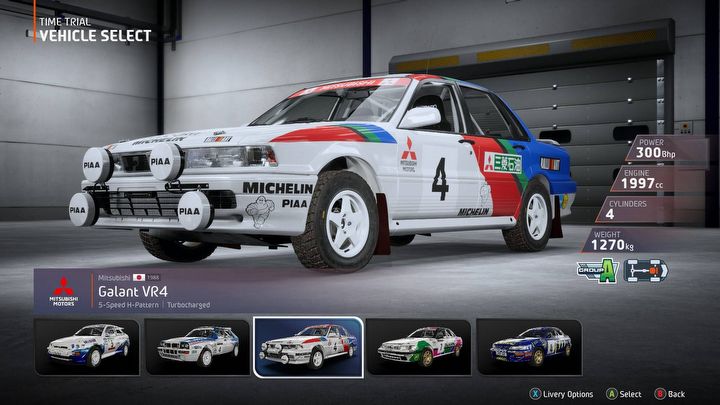 WRC has an impressive car roster but the absence of classic Toyota models (especially Celica) is nettling.WRC, Electronic Arts, 2023
I'm afraid it will take at least several weeks until WRC achieves a state where we can call it fully playable. But even then, will it be worth 50 bucks? If you desperately need a new rally game and don't require a full-fledged simulator, then the answer can be positive. The game has very rich content and a captivating gameplay loop so you can expect dozens of hours of fun.
However, if you haven't checked all available titles already, then I suggest looking elsewhere: at DiRT Rally 2.0 if you consider yourself a veteran and seek unparalleled realism (except ancient Richard Burns Rally), or at WRC Generations which offers equally captivating career mode and more enjoyable simcade handling. Or get both games, on sale their combined price will be still way lower than WRC's.
Christopher Mysiak | Gamepressure.com