Game review
27 March 2015, 14:52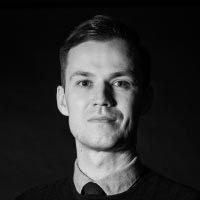 author: Gregory Bobrek
Review of Pillars of Eternity: Obsidian's brilliant work of art
Funds raised through Kickstarter didn't go to waste this time. An extremely well-experienced team has created a classic RPG that provides a natural continuation of ideas introduced in Baldur's Gate and Planescape: Torment.
The review is based on the PC version.
PROS:
Extremely well-written, ambitious story;
Atmosphere somewhere between Warhammer's Old World and Planescape: Torment;
Great archenemy;
Interesting modifications of classic mechanics;
Consistent project with no artificial fillers;
Beautiful, old-school design.
CONS:
Expanding the stronghold is of little importance;
Combat tends to be chaotic and unclear.
When RPG veterans engage in creating an old-school game of this genre, you just know that something's up. In fact, a lot has happened with Pillars of Eternity – the impressive amount of USD 4,000,000 raised on Kickstarter in autumn 2012 speaks for itself. The level of people's interest in the return to the classical patterns taken straight from the turn of the centuries has exceeded the wildest expectations. However, we had to wait almost two and a half years until the final version of the product saw the light of day.
It was worth the wait!
At first glance, it may seem that we are dealing with a direct continuation of the ideas introduced in Baldur's Gate II. The creators have made clear references to its interface, mechanics and even the soundtrack. How do you find, however, the fact that in the world of Pillars of Eternity travel of souls is not a matter of faith, but an irrefutable, scientific fact? Here's a realm, located on the outskirts of a huge fantasy world. Marked with turbulent history and barely healed wounds, this region fell victim to decimation caused by war and religious cleansing. As much as it is dangerous, it is also full of opportunities for adventurers brave enough to seize them. A continuous string of colonists heads to the Dyrwood to make use of a generous offer made by a local lord. A few acres of land sounds like a good idea for a fresh start; sadly, the short period of prosperity is coming to an end and our hero is destined to play a key role in the events that can change the fate not only of this area, but of the entire world as well. This sound like a rather cliché beginning of a story, but don't worry – Pillars of Eternity manages to spread its wings in less than 30 minutes… and then it just keeps on getting better.
The game is a successful mixture of several trends. We visit dingy villages and traverse sparsely populated areas like we did in Baldur's Gate. We also engage in epic storylines of almost cosmic proportions, same as in Baldur's Gate II: Throne of Baal. A feature it shares with Planescape Torment is a great ambition to imbue a story about saving the world with philosophical and religious themes. This all adds up to create a unique atmosphere which is more reminiscent of the gray and gloomy Old World than the idyllic Forgotten Realms. Suffice it to say that at the end of the game I couldn't find it in me to unequivocally condemn the motivations driving Thaos, our nemesis.
Much of the credit goes to the great script which translates not only to the quality of dialogue and descriptions (and these are top-notch), but also the variety of side quests, the pace of the game, and its overall atmosphere. Pillars of Eternity is a very "precise" game as opposed to modern productions such as Dragon Age: Inquisition. It seems that Obsidian stripped the final version of almost everything that would not be justified plot-wise. We are never tasked with looking for some insignificant items, and we don't waste time killing the same groups of enemies time and time again or exploring vast, empty expanses of land. I don't recall there being a quest in Pillars that would act as a simple filler. Even minuscule actions and random dialogues seem to be of consequence. A good example is the scene of our encounter with an urchin who set his sights on an ornate dagger in the market square. A simple dialogue leads to a short task which prompts us to make a number of decisions. What's the best way to recover the weapon from a customer who has beaten us to it? What should we do with the dagger once we get it? What should we say to the boy? Imagine my surprise when a few hours later I met his father who was simply dumbfounded when he learned that a bunch of travelling scoundrels fulfilled a whim of a teenager without a second thought. The game made me feel like a complete idiot. Arming children as a means to saving the world – what a wonderful idea! And it was only one short scene in a sea of tasks and long conversations, which had actual impact on my reputation.