Game review
12 June 2020, 09:01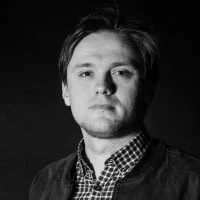 author: Matthias Pawlikowski
The Last of Us 2 Review – A Game to Set the World on Fire
We awaited The Last of Us: Part II like salvation. And you know what? The 2020 game of the year title is going to be a duel between Cyberpunk 2077 and Naughty Dog's new opus magnum.
Blood tears on the script
I promised I wouldn't talk about cut-scenes (of which there's a whole lot, and which all look like a million dollars – for a good reason), and about the characters, and events. There's only a few specifics I can share apart from my overall impressions and convictions, based on about thirty hours in the game. And there's not a lot to talk about here, either; I am thrilled, exhilarated.
The character models and facial animations are top-notch.
Everything – from story decisions, to production, directing, design, and the gameplay – constitutes at least three dozen hours of a grand, beautiful, amazing adventure. There are some genuinely touching moments in the game, leaving you with jaw dropped, feeling lost – not because your jaw is on the floor, but because your soul has been touched. And it might as well be rubbing you the wrong way sometimes, spurring an introspective reflection. You will feel that way many times.
There's also moments when the tiniest muscles on Ellie's face will tell you more than the finest voice-acting would. Blood is thudding in your ears – or maybe it's just the deep soundtrack by Gustavo Santaolalla, the same composer that wrote the score for the original. This time, its way more ambient, consisting slow, pounding beats. It's dark and purple, reminiscent of Jσhann Jσhannsson's score to Sicario (especially the roaring, downtempo compositions like Beast, The Border, or Armoured Vehicle). So, Ellie just stands there, and we feel all the rage in her. All the hate building up. Stirred blood ready to burst out. This moment is arguably the single scene that proves how important a message the game carries.
There's a simple and fun minigame.
You can even call me a fanboy, I don't care. But I am certain that if you've played the original and it left but the faintest trace in you, The Last of Us 2 will reignite this flame. And although somewhere along the way some of the intimacy characteristic of the first part was lost (we're still not saving the world, but the story touches many issues and interests), the postapo setting introduces a completely new level of seriousness and maturity.
The horse won't be there for you at all times. Most of the the time, we move on foot.
The Last of Us Part II talks a lot about hate – it's a complex, terrifying and multi-layered study of anger, evil, trauma and PTSD. But it's also a story of love – the strange, transcendent propensity that appears in us somewhere during puberty and often stays with us until we die. Ellie is no exception – she falls in love and tries to care for her relationship in times of plague (and I'm the one referencing Marquez here, ok? Not Naughty Dog).
"I love you" sounds weird with blood on your hands. It's all the more difficult to feel safe in a relationship like this. And yet – the characters of The Last of Us 2 are not made of stone, they have genuine emotionality. And even though the world is already over, they're reluctant to follow it into oblivion – instead, they're trying to lead their lives, against any rationality. That's why they insist on starting families and not giving up – even at the cost of their safety. The narrative in The Last of Us 2 uses flashbacks, and most of them are small, emotion-packed works of art. That's all I can tell you.
Relax, it's almost over
Occasionally, it gets more colorful.
The game has, or can have – depending on taste, approach and perception – certain drawbacks. For me, it truly is a complete experience, in which all elements, even if they could potentially be further optimized, work together to create a coherent, high-quality adventure. If you feel like nitpicking, there is some predictability, especially to players familiar with the original, to the way stuff generally happens – you can usually tell when the game is trying to kill you, and when it's preparing a cut-scene. Not all the textures in the game are exactly cutting-edge (which by no means is supposed to suggest the graphics are anything but excellent), and Ellie once happened to teleport through the door. Beyond that, I was irritated by the sound warning of adversaries detecting us, and PS4 Pro admittedly behaved like it wanted to take-off and join Elon's Starlink (oddly enough, the regular PS4 was mostly silent like a mouse). I also had a rather subjective and hard-to-prove impression that the game was too quiet.
Besides, the story is much more complex than in the original, and it may seem a bit too dense initially. And even then, all the cut-scenes, dialogs and little bits of the world remained completely riveting. Besides, it is precisely this that makes this single-player so repeatable. The second playthrough will let you see all the characters and their motivations differently – this alone makes the 20 hours in the New Game + worth it.
Many characters, many threads. Completing the game for the second time should be at least equally fun as the first time around.
Definitely the most beautiful end of the world
The Last of Us 2 is actually a great depiction of the year 2020. When at midnight on 1 January 2020, you were babbling wishes of happiness, to your friends, no one was expecting that life will soon be significantly reorganized. The new game from Naughty Dog – after delays and a number of rather unsettling reports from production – comes at a time, when we slowly attempt to leave our homes. Of course, compared to the game, we're getting away with it. But there sure is plenty in common.
This is the level of craftsmanship we've come to expect from Naughty Dog, and which they proudly deliver. . You see the score and you know that Ellie and Joel are coming back in a great, in many ways outstanding, sequel. For many of you, it may be perfect. What's also adding spice is that this is a sequel, and these are usually tricky.
On release day, you'll run into the store, forget your mask, and spit on the salesman in excitement. You will launch the game and discover that while The Last of Us 2 tells the story of a fictitious world, in which a pandemic decimated the population and reduced societies to tribalism – it also says a lot about ourselves. So you will snort, laugh, scream with anger and joy, give a stifled "wow" and act like, a little distracted, but sincerely happy child. And you'll constantly feel like you're witnessing something incredibly important.
There's a boat, too.
There are threads in this game that I can't tell you about, and which will be very loud after the release. . The game is provocative in a good way. Naughty Dog don't hold back, there's no censorship and ambiguity – to the contrary, it tackles difficult themes without trivializing them. These are just gestures that matter – and if we want to, we'll look for more of them. The rescheduled release came just a month after many Americans – and the world in general – celebrated the anniversary of the events that began with the Stonewall Inn police raid in June 1969, prompting the LGBT community to start taking their voice. Perhaps it's a mere coincidence, and perhaps just a subtle gesture that cost nothing. Maybe some courage.
God save Naughty Dog and protect their spouses. It's not that often that games give us genuinely touching moments. I believe no one has set the world on fire as beautifully as the team from Santa Monica.
DISCLAIMER
I spent 35 hours with The Last of Us Part II, although the game could be completed in about 20+. I've completed the original several times, and it remains for me the benchmark of ambitious narrative.
Matthias Pawlikowski | Gamepressure.com