Game review
31 August 2021, 11:00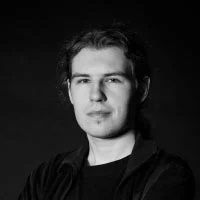 author: Christopher Mysiak
An scholar, librarian, wannabe witcher, and a gentleman. Cars, guns and swords are his things, as are deep stories about serious stuff.
WRC 10 Review - Nacon's Penultimate Chance to Beat Codemasters
Have you heard that Codemasters is taking over the WRC licence in 2023? This means WRC 10 is probably the penultimate title in the series from Nacon and KT Racing. Will these games be remembered with nostalgy? I believe so, despite their flaws.
The review is based on the PC version.
If you're a Steam player, you're about to witness a bizzare situation. WRC 9 is coming to your store on September 16, while WRC 10 will be available… two weeks earlier. How could this happen? That's because the ninth installment in Nacon's (formerly Bigben's) series was supposed to be an Epic Games Store exclusive for a year. So, let me answer the question that might have crossed your mind right now. No, there's no reason to go for WRC 9 on Steam now, when WRC 10 is just around the corner. The new game is simply bigger and (for the most part) better.
Not as rich as it may seem
PROS:
driving is still pure joy, especially in 4WD cars on gravel;
great special stages, more diverse than ever due to addition of historic rallies;
engaging and rich Career mode (with several new features);
Anniversary Mode is a valued addition to the Career…
CONS:
…but it should have more varied stages and balanced difficulty;
lazy and greedy policy of adding new content;
there is still room for important improvements in physics;
outdated graphics and other issues inherited from previous games (as well as some new ones).
But if you've played WRC 9 already… well, then it depends on your love for the history of motorsport when deciding whether you should buy the tenth installment or not. World Rally Championship is now 50 years old and KT Racing is celebrating the occasion with new 50th Anniversary Mode. It's an alternative for the standard Career; a series of time trials inspired by famous, real events (e.g. the victory of Renault Alpine A110 in 1973 Acropolis Rally), awarding players with some interesting information and archival footage from the era. Neat.
When you beat all challenges in the 50th Anniversary Mode, you can try another novelty in WRC 10. Now, the Career comes with two variants: Manufacturer Team (which is the standard mode, almost unaltered since WRC 8), or Private Team. The latter allows you to buy cars on your own and design original liveries with the newly introduced Livery Editor.
It seems to be a fair amount of novelties for a new game, especially when Nacon promises also four new rallies for 2021 season, six historic rallies (something unseen in previous titles), and more classic cars. Sounds like a lot of fresh content, right? Unfortunately, twelve months since WRC 9 isn't actually a lot of time to create anything new, especially with the publisher that prefers to generating hype instead of developing truly shining games and likes cutting content and selling it separately as DLC.
Therefore, six historic rallies mean just six special stages. For instance, we have Acropolis Rally 1973, 1983 and 1987, which is, essentialy, one SS under three names, with different directions and weather, and slightly altered decorations (like wacky haircuts in 1970s). Moreover, three of those "historic" stages are borrowed from contemporary rallies (you can even see modern vans left out in Monte Carlo "allegedly1984").
Things don't get better when it comes to new cars. It looked very promising when Nacon and KT Racing announced they will be adding Mitsubishi and Subaru historic models (finally!), among others. However, there are overall just five new vehicles, and some slightly altered variants introduced for cars available before (e.g. second, slightly older Lancia Delta, or a less powerful Audi Quattro), while two of them are part of a day-one DLC. And the latter happens to be... Mitsubishi Lancer and Subaru Impreza.
Sit and learn, Codemasters!
Okay, let's stop complaining for a moment, before you make some incorrect assumptions about this game. Publisher's controversial policy aside, WRC 10 is a very good rally simulation. However, it's not the same kind of hardcore simulation as DiRT Rally. A better term to describe this game would be "simcade." KT Racing has found the sweet spot between punishing realism and pure fun of sliding on gravel. It's not 100% nailed, but I'm not sure if you can currently get a better experience of hurtling sideways down tight corners in a powerful 4x4 WRC car.
The fun gets even better when you appreciate how interesting the design of special stages is. This game includes more than fifteen countries and each one has something unique. KT Racing is doing a much better job than Codemasters in this respect, filling the stages with pleasant landscapes (even if the outdated graphics seem one of those issues that won't be solved until the series ends) and inventive, memorable sections, e.g. SS crossing a race track in the newly added Estonia Rally.
Another win for KT Racing over Codemasters is in the career mode. WRC 10 combines some lite management (i.e. hiring staff and keeping them well-rested, developing new technologies, or paying bills) with driving in reasonable proportions, creating an overall engaging gameplay. Especially because driving comes in various forms, not only taking part in rally after rally during season after season (while jumping from WRC3 to WRC2 and eventually to WRC) but also beating chosen special challenges, like time trials on the test track, historic events, or driving damaged cars in extreme conditions.
More (un)patchable issues
Unfortunately, there are more issues that I have to mention before I conclude this review. Some of them are old "friends", inherited from previous WRC games, and some are newcomers related to freshly added features. First of all, the driving physics is only excellent in front- and four-wheel drive cars. KT Racing still didn't address the issue of unpredictable, sometimes bewildering behavior of a vehicle when driving off-road. Touching any obstacles, especially rocks on the sides, can lead to oddly spectacular crashes, with cars flying high and far. Needless to say, it's nuisance. I must also note that the devs didn't figure out the real-wheel drive quite right; it should be much more menacing in Lancia 037, for example, and Renault Alpine A110 usually feels almost like a FWD car.
Another thing is the unbalanced difficulty. It's much more noticeable than before since 50th Anniversary Mode doesn't allow you to tinker the challenge to your liking. For instance, third and fourth stages in this mode (Monte Carlo 1984-5) are much, much harder than the previous two, while the fifth and sixth give you plenty of leeway for mistakes again. What's worse, you must beat all of those events in specified order if you want to start the Career in the new Private Team variant and race cars with your own livery. Don't ask me why the devs have included such restrictions in the game, it doesn't make any sense to me either.
It's a nice livery you have there, it'd be a shame if some uncontrollable logos or stickers ruined it...
However, your own livery isn't such a big deal as it may seem. KT Racing didn't think the Livery Editor through well. The game lets you put chosen stickers on the car and choose sponsors… but you are unable to place their logos freely. Consequently, they can ruin your composition, especially since those logos are hidden when editing the livery. Brilliant, right? The same goes for another new feature, i.e. choosing specified amount of tyres for the entire rally at the beginning of the event. It's a nice idea, but it proves kinda pointless if the game doesn't show you surfaces of the particular stages on the tyres management screen.
Thankfully, there are also some welcomed improvements that don't turn out to come with irritating side effects, like the possibility of deciding how long each rally will be (i.e. how many stages it will be composed of). There are also some new events in the career mode that allow you to manage your crew more efficiently. Moreover, the co-driver has been slightly revamped by adding optional immersive lines for them.
A worthy opponent for DiRT Rally
Stages in Sweden and Monte Carlo may be unmodified since WRC 7 or even earlier but they still are thrilling to drive.
Let's summarize. Despite numerous issues, I want to emphasize once again that WRC 10 is a very good game. However, I'm slightly disappointed with it. I hoped KT Racing and Nacon will make a greater step towards bridging the gap between Codemasters. This installment had enormous potential thanks to good ideas like the addition of Anniversary Mode with historic rallies and more classic cars, but didn't fulfill it. I'm afraid another twelve months until the release of WRC 11 won't be enough to beat DiRT Rally either, and then Nacon will lose the license.
Anyway, here and now, we have another very solid rally simulator that should be considered as a valid option for every enthusiast of this form of racing, who prefers having fun on gravel to extreme, punishing realism. And that's not a sentence you could hear just three years ago. So, will I remember Nacon's and KT Racing's WRC with nostalgy? I sure will. Even if I was cursing the publisher's DLC policy so many times.
Christopher Mysiak | Gamepressure.com