Hardware
08 October 2021, 16:14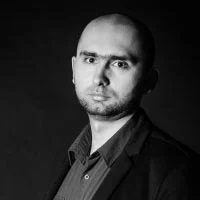 author: Martin Strzyzewski
Steam Deck Hands-On - We've Tested the Portable Console from Valve
Steam Deck is a portable console from Valve, with Steam on board. We've had the opportunity to test the real, though not yet final version of this handheld. Here's what we think.
STEAM DECK VS OLD GAMES
My worst impression was playing Commandos. Let's start by saying that when "Press Esc to skip" appeared, it turned out that there was no button assigned to on the Deck that would perform the Esc function, and I just had to wait. I was afraid I would be stuck, but fortunately, the game moved on without input, but it didn't get much better later on. Commandos was a game that required both reflexes and precision. The lack of quick-access, keyboard shortcuts and mouse precision meant that I didn't even eliminate a single sentry and gave up. And it's hardly surprising; old PC games are rarely adapted to gamepad support and it's hard to demand all of them be upgraded in terms of controls just because Valve launched a console. Nevertheless, I'm still hoping to play Settlers 2 in my own bed, or on the train.
Steam Deck screen – how big is it and what it offers
Steam Deck's seven-inch screen provides a decent experience. It is quite bright, and the 1280x800 resolution is quite sufficient for a display of this size. The image is sharp and looks good. But will it be able to better the new Switch, sporting an OLED screen? We will only find out when we launch these devices side by side. Which we are looking forward to, by the way.
Does Steam Deck have sleep mode?
I think the main advantage of portable consoles is that you can carry them with you and start playing at any time, from where you last left off – right here, right now. The good news is that when you briefly press the power button, Deck goes to sleep. After another press, it wakes up in the exact same spot you left it.
The bad news is that, for the time being, this feature is unstable and tends to crash the games. Of course, this is just how it is on the pre-release version. So, while this is a little disconcerting, I was overall pretty happy that the function is even there.
How long does Steam Deck battery last?
What about the batter? Throughout the afternoon, I alternated between downloading games and playing them. The battery lasted for about four and a half hours. Including about two hours of gameplay. During that session, the fully charged battery died and I had to bail out with a charger. This occurred after nearly three hours of such a "mixed mode" – playing and downloading. I think this isn't a bad result, but it ought to depend on what games we play.
Steam Deck – hit or miss?
The first impressions are very positive. It's a bulkier Switch with a much richer library. A large part of people buying this device will already have a collection of games that just have to be downloaded to the new toy. Sharing the same saves between the PC and Deck is also completely effortless. This is definitely a plus.
The Steam Deck already looks like a solid, functional, and polished device. The quality of the buttons and knobs seems satisfactory, and the software is stable. We'll have more information once we can get some more testing done – for now, I rest assured. It works.
Martin Strzyzewski | Gamepressure.com