Movies & Series
04 January 2022, 14:27
The Best New Movies of 2021
Below, we present a list of titles which, in our opinion, will be remembered after 2021.
Nomadland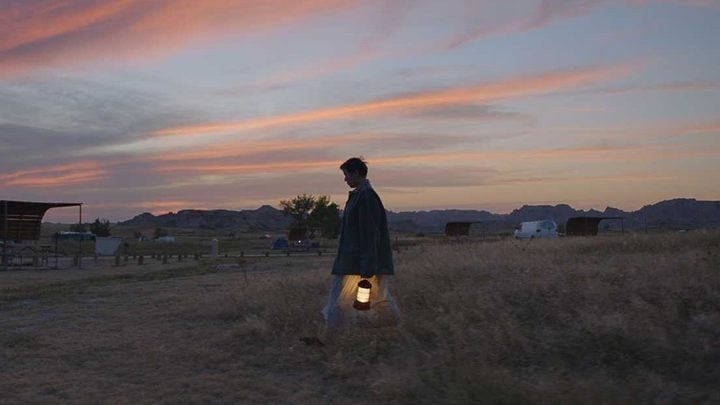 Genre: a touching and universal movie of the road
Director: Chloé Zhao
Where to watch: Theatres
Nomadland is an authentic film – this sentence perhaps best reflects the aura that Chloé Zhao spreads during and after the screening. The film is made in a documentary convention and supported by real statements of modern nomads, which make the motivations of the main character – Fern – much easier for the audience to understand. She lost almost everything due to the 2008 economic crisis, but her story is gripping enough to catch the viewer's attention even without this background.
Fern decided to give up her former life and become a 21st century nomad. Thus, one day she packed all the possessions she had left into a van and drove away, leaving behind her home and relatives who offered support. What does the biggest impression in Nomadland is the image of the nomads themselves. The director does not try to idealize them by force or by showing only the advantages of such a lifestyle, but rather breaks it down, juxtaposing freedom with the uncertainty of tomorrow, or loyalty to friends with the need to be apprehensive towards strangers. The sensitivity with which Zhao controls the story, and Frances McDormand merges with it, gives a sense of credibility, unheard of for a long time in big cinema.
This film is also a valuable experience in terms of aesthetics. The scenes are carefully selected, they harmonize with the emotions that accompany the main character and the side characters, who share a part of their intimacy with the viewer. For those seeking both in man and nature, Nomadland will be 2021's best film.