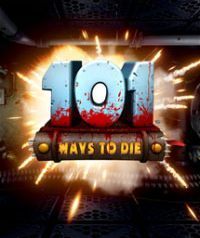 101 Ways to Die
A brutal, although humorous, logic platformer game by Four Door Lemon, an independent British studio. We assume the role of an assistant of the mad professor Splattunfuder's, who at the end of his career decided to create an unusual guide that describes 101 ways of dying.
Logic | platform | humorous | indie games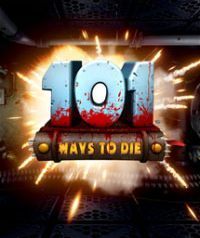 101 Ways to Die is a quite brutal – but largely humorous – logic game with platformer elements in which we help a mad professor to create an unusual manual of killing. The title was released for PS4, XONE and PC and developed by Four Door Lemon, an independent British studio that previously co-created such productions as Joe Danger or New Star Soccer.
Plot
In the game, we assume the role of a mad professor Splattunfuder whose sanity can be legitimately doubted. At the end of his career, he decided to create an unusual guide entitled 101 Ways to Die. Sadly, as a result of unfortunate events, the original of this "work" was destroyed. Our task is to help the scientist to recreate it with the use of hordes of innocent but not too bright creatures called Splatts that were bred by Splattunfuder solely for this purpose.
Mechanics
The gameplay mechanics of 101 Ways to Die can be called an inverted version of the popular Lemmings. In fifty missions designed by the developers, our task is not to help but to unable the Splatts to escape by setting a series of creative traps. These creatures have an incredibly simple logic of movement—they always take the shortest path to their destination. Moreover, they love sweets and won't deny themselves the pleasure of trying a slice of cake, even if it would kill them. So, luring Splatts into a trap is relatively easy. We have an entire arsenal of various gadgets, such as bombs, mines, or teleports, at our disposal.
The gameplay is divided into two phases: in the first one, we determine the tactic and set traps for the innocent creatures and then let them loose, observing how our plan to kill them works in practice. During every level, there are certain objectives to be completed, such as performing a combo comprising of several given traps. Therefore, while simple completion of a level is usually quite banal, earning the maximum score requires involving more invention and imagination.
Technicalities
For a logic game, 101 Ways to Die for PS4, XONE and PC presents more than satisfactory in terms of graphics. Despite the 2D side view, the available locations are fully three-dimensional. The gameplay is accompanied by a merry soundtrack as well as spectacular and funny (although in this case rather dark humor) death animations.
Similar games:
PEGI Rating
System requirements
PC / Windows
Recommended: Quad Core 2.5 GHz, 4 GB RAM, graphic card 1 GB GeForce GTX 480/Radeon HD 5850 or better, 400 MB HDD, Windows Vista/7/8/10
Minimum: Quad Core 2.5 GHz, 2 GB RAM, graphic card 1 GB GeForce GTX 480/Radeon HD 5850 or better, 400 MB HDD, Windows Vista/7/8/10