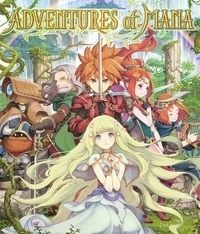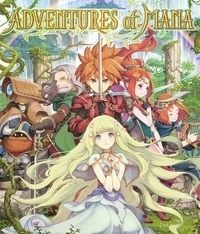 Adventures of Mana
A Japanese action RPG created for mobile devices. To be precise, it is a remake of Final Fantasy Adventure - a spin-off of the famous jRPG series.
RPG | fantasy | action RPG | jRPG
Adventures of Mana for AND, PSV and iOS is an action jRPG set in a fantasy world. It was developed by an internal team of Square Enix. The game is premium and deprived of any microtransactions.
Story
In Adventures of Mana for AND, PSV and iOS, the player takes control over a gladiator who fights on the arena among the others for the amusement of the Dark Lord. These enslaved gladiators fight exotic creatures for a tiny reward - an amount of food that does not allow to fully recover after a fight.
One day, the protagonist finds out that the Dark Lord is close to finding the legendary Tree of Mana that will grant him eternal power over the entire world. The gladiator decides to stop him and escapes from captivity.
Gameplay
In Adventures of Mana for AND, PSV and iOS, the action is viewed from above. The gameplay consists largely of exploration, character development and combat. The combat system is rather arcade - the player's reflexes are more important than the protagonist's stats. The game offers a diversity of weapons that fall into six categories. During the battles, the player can also cast spells.
The game features an extensive story campaign which delivers dozens of hours of gameplay. The experience is diversified with puzzle solving and an AI-controlled female companion that joins the protagonist after a while.
Other information
Adventures of Mana for AND, PSV and iOS is an actual remake of Final Fantasy Adventures - a spin-off of the popular jRPG series, released in 1991 for Game Boy handheld. The game abandoned the turn-based combat system and the extensive storyline of the original series. Instead, it puts an emphasis on the arcade combat system and a campaign focusing on combat. The project was so popular that it gave birth to a new separate franchise. The sequel was named Secret of Mana. It threw away all the elements relating to Final Fantasy.
However, Adventures of Mana was not the first remake of that spin-off. In 2003, Sword of Mana was released on Game Boy Advance, but the game brought changes to many gameplay mechanisms and story elements. Contrary to that, Adventures of Mana for mobile devices remains faithful to the mechanisms of the original game. It brings three-dimensional visuals and makes the controls fresh again.
Game mode: single player
Age restrictions Adventures of Mana: 12+