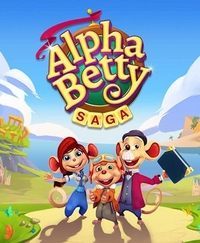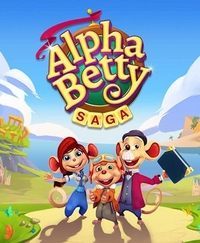 Alpha Betty Saga
Alpha Betty Saga is another game developed by King, a studio known for Candy Crush Saga, among others. This time, the developers decided to try their hands at word puzzles.
Puzzle | play for free | 2D | verbal
Alpha Betty Saga, released on AND and iOS, is another production of King, known among others from the Candy Crush Saga series. This time, the developers decided to make a verbal puzzle game. The production takes place in a mouse world where Professor Alpha, Betty and Barney embark on a journey to collect new words for the Encyclopedia of Everything.
Mechanics
The creators have prepared more than a hundred levels, where we have to score a certain number of points with a limited number of moves. The gameplay is about arranging words from letters scattered on a small board. The rule is simple - the longer the word we manage to create, the more points we get. In addition, arranging a word with at least five letters gives a special letter, which provides a specific point bonus during the next use. In addition, we can use various power-ups, which make gameplay a little easier. Also, the individual mice have special skills.
All this is related to the microtransactions system. The production is available for free, but it uses classic free-to-play mechanics. Therefore, the fun is limited by the energy, which replenishes itself. However, we can buy it for money. The same goes for gold useful during the game.
Game mode: single player
App size:
Age restrictions Alpha Betty Saga: Good for all ages.