Upcoming Android Logic Video Games
Video Games Encyclopedia by Gamepressure.com
A list of Upcoming Logic video games for AND sorted by sorted by popularity among gamers.
Puzzle games. In this category solving puzzles is the main purpose of gameplay. These titles usually don't have any story or have it in a very simple form. Playing requires good perception and skills of logical thinking, strategic planning and recognizing schemes. more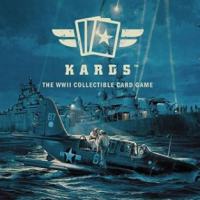 Kards (AND)
Logic September 2020
A card game released in a free-to-play model. The production is set in the reality of World War II and uses illustrations known from real propaganda posters from that period. In this title we can also find some original mechanics managing the game. The studio 1939 Games is responsible for its creation.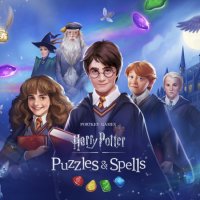 Harry Potter: Puzzles & Spells (AND)
Logic October 2020
Harry Potter: Puzzles & Spells is a variation on the puzzle game sub-genre represented by the Candy Crush series. The game uses the universe known from Harry Potter's books and films. Zynga is responsible for its development.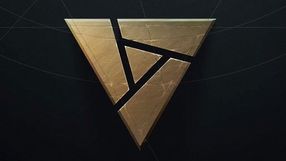 Artifact (AND)
Logic TBA
A collectible card game set in the universe of Dota 2 and created by Valve company. Like in other games from the genre, the players construct decks using cards from their collections and then face each other in duels. There are many heroes available from the original MOBA game, which can be played and moved between three lanes. There are also creatures controlled by artificial intelligence and gold earned by destroying hostile units, later used to buy item cards that can be equipped by heroes to increase their battle potential.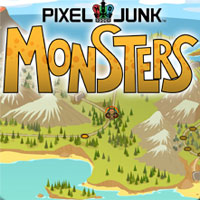 PixelJunk Monsters (AND)
Logic November 2020
A puzzle game with elements of real time strategy, based on an idea known from games, in which with the help of towers located in different places on the board we have to defend a given territory against a flickering enemy.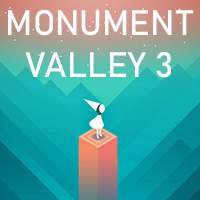 Monument Valley 3 (AND)
Logic TBA
Monument Valley 3 is the third installment of a popular series of mobile puzzle games. Studio ustwo is responsible for the production and release of the title.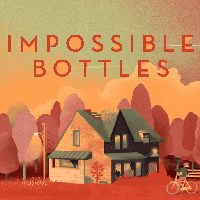 Impossible Bottles (AND)
Logic November 2020
A premium mobile logic puzzle game by Honig Studios, up until now known from educational programs. Impossible Bottles follows the story of a scientist, who wants to create an inexhaustible source of energy for all the people in the world. To achieve that, he builds gigantic mechanical golems that produce energy. However, they don't work properly, so your task is to find solutions to all the technical problems. During the game, you visit various locations divided into two zones: the upper zone, where the people live, and the lower zone for the robots. The maps, although they are rather small, vary greatly and e.g. one of them features the Aztecs and their mechanical god, while another is inhabited by ordinary people living in a small house with a crazy tiny robot. Impossible Bottles features beautiful artistic visuals.

Clockwork (AND)
Logic TBA
A two-dimensional platformer game with numerous logic elements developed by Appsquare. The world in which Clockwork takes place was struck with a plague that killed the majority of its population many years before. Few survivors have sheltered themselves behind the walls of the city of Watchtower, trying to find an antidote for the dangerous virus. Alas, it turned out that the only way to avoid the plague is to close one's mind in a mechanical body that is immune to diseases. In the game, we assume the role of a homeless boy named Alto who discovers that the watch he owns is inhabited by a creature of great power that is willing to help rebuild the old order. In this way, Alto embarks on a grand adventure that involves solving puzzles, fighting enemies, and manipulating the spacetime. The game features detailed hand-drawn graphics that have uniquely atmospheric style.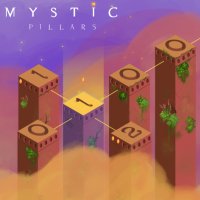 Mystic Pillars (AND)
Logic October 2020
Mystic Pillars is a hybrid of puzzle game and visual novel in which we look for a way to stop the drought that plagues the once great kingdom. As we play, we solve the puzzles of moving jewels between the pillars.