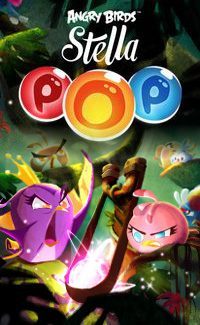 Angry Birds Stella POP!
A hybrid of an arcade and logic game, set in the universe of the bestselling game, Angry Birds. The story revolves around the eponymous Stella, whose magic wand, capable of firing bubbles, was stolen by the bad piggies.
Arcade | casual | 2D | bust-a-move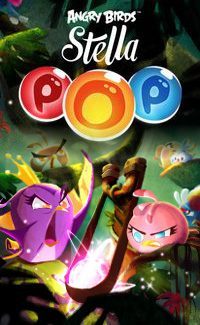 Angry Birds Stella POP is an arcade and logic game inspired by the classic Bust-Move. The production was developed by the Finnish studio Rovio and it uses a free model with micropayments.
The plot revolves around the title bird named Stella, whose Evil Piglets stole a magic wand firing bubbles. The hogs raged with this prey and the islands inhabited by the Furious Birds were even flooded with bubbles. Our task is to clear the boards of colorful bubbles and defeat the piglets.
We do all this by firing different coloured bubbles so that they hit those of identical colours. In this way we create strings, which then burst, cleaning up a fragment of the board. As well as being clever and able to plan a few moves forward, you also need a good eye to always hit the bubble in the right place.
The diversity of gameplay is taken care of by a system of challenges, forcing the achievement of specific things at given levels. In addition, the maps often contain piglets and there is a chance to attack them, which increases the dynamics of the action and positively distinguishes the game from other Bust-Move clones.
Please let us know if you have any comments or suggestions regarding this description.
Age Rating
age requirements: everyone