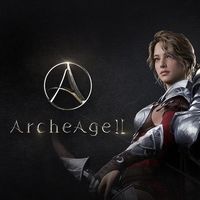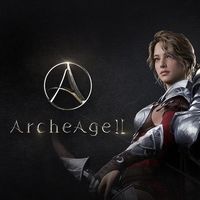 ArcheAge 2
Sequel to the popular 2014 MMORPG, with the action set in a similar time period, but with a different narrative style. ArcheAge 2 offers a sizable open world and a dynamic combat system, designed for both PvE and PvP.
ArcheAge 2 continues and expands on its 2014 predecessor, offering more mechanics, content, a larger world and a new way to run the story. It was developed by creators of the original game, the XLGames studio.
Plot
The story in the game takes place in a world torn by an eternal conflict between two factions, the Nuia Alliance and the Haranya, formed by many different races (the most important of which are humans, elves and dwarves). Just as in the previous installment our goal was to discover the causes of the dispute, ArcheAge 2 focuses on the personal stories and adventures of the characters operating in this world. The action takes place in a time not long after the rediscovery of Auroria, the continent from which humans, among others, originated. We observe as races repopulate the area. We also get the opportunity to explore the ruins of a civilization that has been forgotten for thousands of years.
Game mechanics
ArcheAge 2 is an MMORPG set in an open world, in which the action is observed from the third person perspective. The title offers a dynamic combat system and considerable variety when it comes to character classes. As is traditional for this type of titles, we start the game by creating a character: we define its appearance, initial outfit and skills. Then we find ourselves in an open world, where we conduct free exploration, fight with enemies, perform tasks and collect items. We are given a variety of weapons during clashes: one-handed, two-handed, shields, ranged or spells. The opponents are diverse and have their own strengths and weaknesses, so some tactics will be better for fighting them than others. Many times we will be put in situations where the more powerful ones are surrounded by many weaker ones, which makes it worthwhile to face them in cooperation with other players.
For winning battles and completing tasks, we receive experience points, needed to gain new skills and develop character parameters. In combination with finding or buying new equipment, this creates a lot of room for improvement of one's own build.
When we get tired of exploring and fighting, we can rest in our home. The game offers a lot of options when it comes to its expansion and personalization, and if a single house is not enough for us, we can also build entire cities together with our guild members.
Game modes
ArcheAge 2 is an MMORPG, so it was designed for multiplayer. We explore Auroria in a group with friends, but if we want to, nothing prevents us from playing alone and limiting contact with others to casual encounters in the open world.
Technical aspects
Unreal Engine 5 was used to create the production, so the graphics at the time of release were very impressive.
Last updated on 30 November 2022
Game mode: multiplayer Multiplayer mode: Internet
Age restrictions ArcheAge 2: 16+