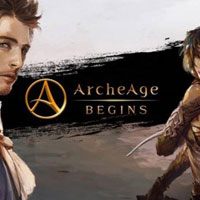 ArcheAge Begins
A mobile role-playing game and a prequel to the PC production ArcheAge. It is set 2000 years before the events of the original game. You learn the story of the legendary expedition of twelve heroes, who decided to find the source of magic.
RPG | fantasy | play for free | multiplayer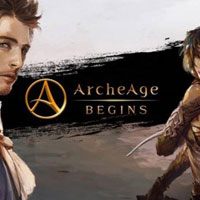 Game mode: single / multiplayer
Multiplayer mode: Internet
ArcheAge for AND and iOS is a mobile role-playing game and a prequel to the 2014 MMORPG ArcheAge. It was developed by Gamevil – a studio mostly know for the popular Zenonia series.
Plot
ArcheAge is set in the fantasy universe you know from the previous game, but the events take place 2000 years earlier. You learn the story of the first legendary expedition of twelve heroes, who embarked on a journey to find the source of magic. The expedition marked the beginning of the conflict from ArcheAge.
Mechanics
The game is a typical mobile RPG. Your main objective is to explore the locations, where you encounter various enemies. You fight them by using the abilities of a team of four. The party members are of different classes, such as Knight, Tank or Mage, so their abilities vary as well. The right choice of heroes is important, as they mostly fight on their own. During the game, you obtain new equipment and other rewards, such as gold. It can be used e.g. to upgrade armor or stat-altering runes. Moreover, your characters can obtain materials, which can be combined with gold to create new powers, unlocked in the linear but expansive skill tree.
Before each mission, you choose your party members out of all the characters available to you and set off to battle. As mentioned before, the characters fight on their own (although you can turn the auto-play option off) and you support them by using their special abilities, such as healing or a super attack. When the battle ends, the screen displays a rating measured in stars and you are rewarded with resources, gold, and experience points.
Game mode
ArcheAge Begins allows you to play in various modes. Apart from the story campaign, there are also several multiplayer modes. You can e.g. fight other players' teams, controlled by the AI. The game also allows you to cooperate in real time with players form all over the world by participating in boss raids. The production also features the Annihilation PvP mode.
Other
ArcheAge Begins for AND and iOS is a free-to-play game with optional microtransactions, without which, however, the gameplay is much slower and more difficult.
Age Rating
age requirements: 12+