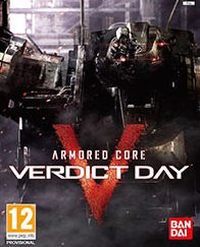 Armored Core: Verdict Day
Armored Core: Verdict Day is an action game produced by the From Software team to direct powerful combat robots. The authors have prepared a feature campaign and multiplayer mode, enabling both cooperation and fighting with other people.
Action | TPP | science fiction | Mechs and robots | multiplayer | co-op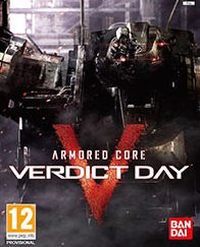 Game mode: single / multiplayer
Multiplayer mode: Internet
To Secure Peace You Must Prepare for War
Command a squadron of fully customized Armored Core Units in a dystopian future ravaged by war and stripped of its natural resources; The last remaining resources needed for the survival of your faction are scavenged and bitterly fought for in the No Manís Land, a bleak landscape that offers little hope for survival. Enlist into one of the various in-game factions and strategically adapt your weapon systems to wrestle control of territories away from other players and establish a much needed peace. A heavy trigger finger, innovative customization and tactical teamwork will be all that stand between survival and total annihilation in ARMORED CORE: VERDICT DAY.
- 90 NEW MISSIONS ACROSS 7 BATTLE RAVAGED CONTINENTS
- 150+ PARTS TO CUSTOMIZE YOUR LOAD OUT
- BATTLE ALONE OR WITH YOUR FRIENDS WITH IMPROVED ONLINE MATCHMAKING
- USE THE ADAPTIVE A.I. TO CREATE UNMANNED AC UNITS TO EVEN THE PLAYING FIELD FOR ONLINE MATCHES
Similar games:
PEGI Rating