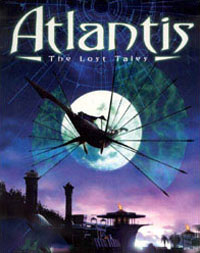 Atlantis: The Lost Tales
Set in a fascinating world of technologically advanced civilization, FPP adventure game, in which the aim is to find the lost queen. Many puzzles await players during the exploration.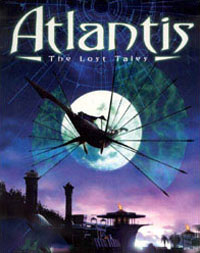 Atlantis: The Lost Tales is an adventure game set in the mysterious Atlantis, a lost civilization which was so technologically advanced that even today's scientists would be interested in its achievements and solutions. According to the legends, Atlantis was located on a grand island and not once has it experienced war or civil unrest.
The citizens of Atlantis lived in happiness and wealth, never opposing the authority in power. The situation changed when Queen Rhea was kidnapped by the unknown perpetrators. The player assumes the role of a young, promising soldier named Seth, and has to investigate the matter to save the queen.
Beautiful, epic story set in a fascinating world.
The action takes place in 5 lands, each with its own culture and mysteries.
50 characters that can be talked to.
Hundreds of objects that can be used, traded and launched.
Advanced civilization teeming with life and intrigue.
Wide range of technologies to be discovered, understood and used.
Challenging logical puzzles.
Complex, rich locations and natural character dialogues.
OMNI-3D technology that provides unlimited field of view.
Full-screen 3D graphics that make use of motion capture system.
Original soundtrack recorded with acoustic instruments.
Similar games:
Age Rating
age requirements: 12+
System requirements
Recommended:
Pentium 166MHz
32MB RAM